Music Reviews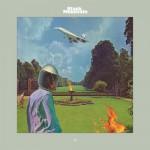 Black Mountain IV
(Jagjaguwar)

Black Mountain have proven time and time again that there's still a dire need to occupy the modern independent music landscape with a hefty serving of hard rock that doesn't relate, or wants to, with any focus-tested indie trends. Not that that makes the Vancouver, British Colombia outfit infallible of any criticism, seeing as they've enjoyed the adulation of both rock purists and music webzine-conscious types alike; they've certainly crossed over in ways very few bands currently manage to, even if the music they create tends to get dismissed in most major publications. It's almost as if they see this as an inevitable reflection of our times and end up making no apologies in album opener Mothers of the Sun, a scorching, doom-laced eight minute epic with punishing riffs that peddle a magic elixir that'll instantly give you Ian Gilliam's long, straight-laced locks.
The definitively (or plainly) titled IV sounds positively amplified in all respects, taking inspiration from a classic array of bands who embrace a free-form complexity. In spite of this, Black Mountain also know their way around a hook instead of just floundering in a sea of guitars - Florian Saucer Attack is a punchy, synth-heavy stomper that blends an infectious vocal howl with startling synth leads, while Constellations makes its point in a brisk, cowbell-lit four minutes with a sustained riff and signature John Bonham thump. Even when they uphold to certain rock traditions they also repeatedly circumvent them, as the sublimely arranged Crucify Me revitalizes the folk traditions implemented by Led Zeppelin with a delightful vocal harmony that elicits a heartland tone; thankfully, once it insinuates some aimless excursion it exercises some restraint instead of turning into a commonplace power ballad.
Not everything in IV works as it should in theory - (Over and Over) the Chain portrays an ambivalent and meandering trudge that's fails to incite any emotional response except for the satisfaction of the band members themselves, as it works more like an extended, ritualistic jam that hardly ever builds on the same riff. The nine minute space-rock finale Space to Bakersfield fares better, though it's also an adequate reminder of how Black Mountain excel most at writing tight, compact songs that sound massive without ever overdoing things. In spite of this, IV is impeccably produced, one that tailors even the finest details with a delicate brush; even when it disappoints it's still a joy to listen to since every instrument is mixed to perfection. It frames a window into a vast, otherworldly landscape without ever forgetting that its makers are as grounded as they come.
7 April, 2016 - 04:44 — Juan Edgardo Rodriguez