Music Reviews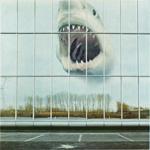 Black Mountain Wilderness Heart
(Jagjaguwar)

I guess there's a time for prayer or meditation and then there's a time for pure instinct. While I wouldn't say that Wilderness Heart, the latest album from neo-psych jammers, Black Mountain, is devoid of any cerebral components, it's tightly wound and built for ignition, psych riffs or musical digressions be damned. As Black Mountain storms through songs like Old Fangs and Let Spirits Ride, an album like Wilderness Heart seems necessary in today's independent landscape when the airwaves prove rotten and indie labels mostly cultivate lo-fi, noise pop and little else. And, though our elders remain honored for their contributions to rock n' roll through the best of this generation's music, even the fuzzy excitement of heated garage and chilled wave mania is becoming a little monotonous.
Bands like Black Mountain seem very rare, ably and willingly carrying on those wayward sons still in love with arena swagger and hit-making persuasion. Queens of the Stone Age aided in filling that void for a while, celebrating avant-garde manipulations of the 70s rock paradigm, but with Black Mountain the Sabbath-inspired edge gleams so brightly it's blinding, at least this time around.
Songs like Wucan from their 2008 release, In The Future, are noticeably in absentia, and though Wolfmother, J. Mascis' Sweet Apple and an abundance of other bands sprouted by Tee Pee, Ripple Music and even Southern Lord to some extent retread and reinterpret our 70s forefathers, Wilderness Heart is probably the best new utilization of the Iommi/Page/Lynott grab bag you'll hear because, to put it simply, it's going to appeal to men AND women. Cross-gender appeal is what's made QOTSA a success, their music catchy enough to win the public, sexy enough to moisten a pair of panties or two and esoteric enough to satisfy the geeks. Like QOTSA's Rated R or Songs For The Deaf, Black Mountain has made an album we can all agree upon using the very music that punk rock vetoed, post-punk buried, hair metal lampooned and grunge condescended publicly.
Now, "accessible" is synonymous with "middle-of-the-road" in many cases, but with Wilderness Heart there's enough thought and promise in singer/guitarist Stephen McBean's songwriting to generate, at the very least, acceptability by any critical measure. In a perfect world, the Boston-flavored Old Fangs and the hyper-driven Let Spirits Ride would constitute flawless FM fodder. Amber Webber sings like some wonderful rock siren whose been kept quiet way too long and there's just so much energy to embrace and enjoy you more or less dispense with any questions over "lack of originality" or "derivation." Who cares? Sure, it's derivative. An argument over Black Mountain's credibility would be worth having if McBean's interpretative use of classic rock's best lessons lined Wilderness Heart like the stream of piss that won Ozzy exile from the Alamo.
But, McBean exudes enough charisma to call this music his own. With The Hair Song, he begins the album with folk-ish pleasantry, introducing a satisfying smattering of progression before hitting the arena with Old Fangs. The poetically narrative Radiant Hearts has an abundance of grace and movement, McBean and Webber coupled in song while its wallowing and ghostly background seeps into your subconscious with audible fluidity. Radiant Hearts was in my head for days, its hook memorable and plausibly impassioned.
Rollercoaster trudges thick with Sabbath-tar riffs before Let Spirits Ride awakens in driven frenzy. This is the liveliest the album gets, though the persistent bounce of the album's title track evokes something on the level of Sabbath's Hole In The Sky and bolsters just as much blues-borne vigor.
And though the "instinct" portion of the album's title relishes in being as straight forward and unapologetically direct as rock n' roll can be, the slow and acoustic Buried By The Sea and mid-range The Way To Gone provide the album somewhat of a softening agent. In no way is the album's intensity diluted, but its "heart" becomes more apparent, especially once the balladeered The Space Of Your Mind and synthesized swells of Sadie close the album out. You can sort of visualize a sea of Bics and Zippos floating on a black canvas, an expanse of anonymous and invisible bodies underneath, their faces masked by shadow though mildly glazed by the shimmer of their glowing tributes.
31 August, 2010 - 04:40 — Sean Caldwell