Music Reviews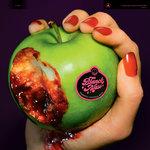 Blanck Mass Animated Violence Mild
(Sacred Bones)

I would go so far as to call Fuck Buttons, a group of which Benjamin John Power, a.k.a. Blanck Mass, is one half, a watershed band in my personal musical history. I've had some religious experiences listening to their 2009 masterstroke Tarot Sport and even their more challenging, eardrum-obliterating 2008 full-length debut Street Horrrsing (the extra 'R's there are indispensable). Before I discovered FB's one-of-a-kind fusion of noise/drone music, dance, neo-psychedelia, and post-rock in my early high school days, I genuinely had not ever heard music that sounded like theirs before. Imagine being a dorky, wide-eyed fifteen year old in New Jersey who'd, up until that point, been conditioned by artists like Tiesto, deadmau5, and Skrillex in understanding and consuming electronic music stumbling upon this semi-obscure duo from Bristol with a playfully provocative name. The second I pressed play on Surf Solar, Tarot's opening track, there would be a period of my life: Pre-Fuck Buttons and Post-Fuck Buttons.
Nostalgic romanticisms aside, I became interested in the solo works of Power and Andrew Hung (Power's co-pilot) once the pair's output seemed to cool down after the release of Slow Focus—an album I also thoroughly enjoyed—in 2013, the most recent record Power and Hung have released under the Fuck Buttons banner. They apparently have been working on new material for a fourth studio album with no confirmed release date, but since Focus, we've mostly been kept occupied with Hung's Rave Cave EP, his work with Dawn Hunger, and, of course, Power's releases under Blanck Mass.
Which brings us to Animated Violence Mild, Blanck Mass' fourth LP and the third with Sacred Bones. While fans of Power and Fuck Buttons in general will certainly feel at home here, as there's plenty of abrasion and distortion to go around, Animated features, frankly, some of Power's catchiest and most memorable compositions to date. Before this, I'm not sure if I could describe any of his music, Fuck Buttons or otherwise, as "anthemic" (save maybe certain tracks on Tarot Sport), but there are some songs on this new album that sound like trance music—I mean that in the least degrading way possible. Listen to the synth riffs on House vs. House, Hush Money, or Wings of Hate and try and tell me they don't sound like something Chicane or Paul van Dyk would've written in their prime.
But what separates Blanck Mass from otherwise mawkish, cloying electronica is the fact that he releases albums with titles like Dumb Flesh, World Eater, and, for that matter, Animated Violence Mild. In fact, one of my favorite things about this record is its title. Think back to all those ESRB T-rated video games you'd rent because your parents wouldn't spring for the more critically acclaimed M-rated gems. What were some of the most common rating criteria on the back of those boxes? "Strong Lyrics," "Language," and "Comic Mischief" were among my favorites, but the tried-and-true feature of any middlingly age-appropriate game is its unrealistic violence: innocent, acceptable, but still suggestive and sinister—still there, as if, deep down, it wants to be more violent.
2 September, 2019 - 04:30 — Jackson Glassey