Music Reviews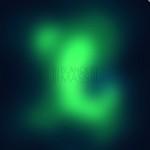 Blanck Mass Blanck Mass
(Rock Action)
Buy it from Insound

Marking the solo debut of Fuck Buttons' Benjamin John Power, Blanck Mass' ambient electronica comes laden with enticing references to Carl Sagan, Ennio Morricone and cerebral hypoxia (the condition of a reduced supply of oxygen reaching the brain). And a blue-green swirl on the cover that seems to shift in front of your eyes, which is, like, really trippy.
Given Power's claims for inspiration, the album gets off to an appropriately expansive start, with opener Sifted Gold based around a drawn out, shimmering synth line and abstract chattering that makes for a great soundtrack to contemplate the infinite to. The abrupt shift into the distortion of Sundowner is also delightful, largely because it sounds like something Fuck Buttons would do (specifically it recalls the mid-point of Bright Tomorrow). In fact, the connection to Powers' other band is never far away – much of what's on offer here sounds like close cousins of those featured on Tarot Sport or Street Horrrsing (well, Blanck Mass represents the more laid-back side of the family) - for example, it wouldn't be hard to believe that lead track Land Disasters, with its continually bubbling up synths, came out of the same recording session as Tarot Sport highlight Olympians.
However, there is a downside of Power being half of Fuck Buttons as, for much of Blanck Mass' running time, that's exactly what the album sounds like; half a Fuck Buttons record. To be more specific, it only offers Fuck Buttons' long build-ups, with none of the frenetic release that made them so much fun in the first place, so each track merely feels like an entrée for a meal that never arrives. What's even worse is, as the album goes on it serves the same entrée over and over again, as each track contains the same exact ingredients, just in a slightly different combination. There's only so much of the floaty higher register synth lines that the ears can take before it gets genuinely exhausting.
Take any track from Blanck Mass in isolation and it'll have plenty to offer with more than enough detail to get lost in, but over the course of an very long album the feeling emerges that Power's music is going nowhere. Perhaps What You Know could be seen as an exception, as it does feel like it shifts enough over its running time to actually build to a climax, but then it still contains the usual components, it just separates them out and slows them down a bit to create the illusion of purpose.
Power has claimed that he'd like Blanck Mass to soundtrack nature documentaries, and it's true that he'd prove a good fit if somebody provided him with the opportunity (as if to plant the idea in some filmmaker's heads he's helpfully scattered some bird-song across the album) but, when you consider that this year's ambient masterpiece Tim Hecker's Ravedeath, 1972 evoked whole worlds with its decaying, chaotic noise, Blanck Mass really seems to be suffering from a paucity of ambition and ideas in comparison. Despite the promising influences and the strong pedigree, essentially all that Blanck Mass offers is a distorted, unusual take on new age music, and while interesting in small doses, it makes for a long, repetitive slog over the course of an hour.
21 June, 2011 - 08:01 — Mark Davison