Music Reviews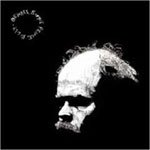 Bonnie 'Prince' Billy Beware
(Drag City)
Buy it from Insound

One thing is clear as I listen to this record: Will Oldham is messing with us.

From the beginning, it's clear that something different is happening here under the folky guise of a modern Willie Nelson record. Oldham seemingly postures a smile while struggling for appreciation throughout the disc. On the first track, Beware Your Only Friend, he belts "I want to be your only friend (Is that scary?)" Maybe. But the fiddle is convincing as he ponders the complexity in the particulars of difficult relationships. By expressing his deepest personal frustrations, the recording process proves therapeutic, and Oldham begins to come to terms with his own demons by vocalizing them.

The second cut, You Can't Hurt Me Now, is a sauntering jangly rambler complete with pedal steel, xylophone, and a trumpet that chimes in during the hooky chorus. Almost everything is in perfect succession with last year's brilliant Lie Down In The Light. But the trumpet is what caught me off guard.

Oldham continues to reinvent his landscape as a relevant artist with each attempt, and Beware tests his ability to weave different instruments into the fabric of an Americana record without breaking the mold entirely. Thankfully, the kitchen sink approach most often resounds as more playful than intrusive, and I'd say he succeeds more often than he fails. But he does fall short on occasion. Midway through the third song entitled My Life's Work, I thought to myself that things were getting silly. Oldham's inclusion of a saxophone riff here made my mind jolt to a place between Born To Run and SNL (which, for me, have ruined sax solos altogether). You Are Lost finds subtle horns tied intrinsically to the underlying structure of the track (not unlike the method employed by The Walkmen on You & Me, and part of what solidified their record as my favorite release of 2008), but Oldham's track lacks a crescendo and doesn't really progress or blossom in the end.

These subtleties persist throughout the record, but most often emerge as quiet artistic flourishes or pleasant surprises. Whispery ghostlike effects successfully haunt There Is Something I Have To Say as Oldham is trying again to connect with a past love; "Can we find communion again? In the bedroom, or just as friends?", and a soft cello provides the perfect lament to the accusatory tone taken in Heart's Arms where he asks a lost lover "Why don't you write me anymore? Have you found something as good just next door?"

There are also sparks of comedy throughout the album that justify his Wonder Showzen cameo, but the overall tone set by the majority of the arrangements (as well as the cover art) is one of deep sorrow and lament. The artist jokes about his jiggly stomach in the same breath that he justifies a physical embrace as a sufficient replacement for a deeper, more meaningful relationship. And there's bittersweet acceptance in Oldham's voice as he proclaims "It's kind of easy to have some fun when you don't belong to anyone," but I doubt even the most clairvoyant listener could have predicted the accordion that makes an appearance on the same track.

I was taken aback at first through the experimentation, but, perhaps because of it's consistency, Oldham's mixed-bag approach works. As this collection of tunes winds down, no sound is unfamiliar, and everything blends together gracefully. On Without Word You Have Nothing, the smooth sax, careful backing vocals, plucky acoustic, soft violin, a tambourine, muted trumpet, and bongo rhythm section all mesh seamlessly.

Oldham's dark and personal venture comes to a close with the telling Afraid Ain't Me, in which he proclaims his comfort in his singularity; "Alone I may be, but afraid ain't me." It's fitting that hand claps and flute runs are showcased here.
Oldham's willingness to experiment only open his Appalachian-inspired records to greater heights, and the subtlety with which he employs these newly found techniques is (nearly) flawless.
18 March, 2009 - 20:24 — Kevin Walker