Music Reviews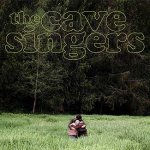 The Cave Singers Invitation Songs
(Matador)
Buy it from Insound

The easiest, laziest and ultimately most unproductive and inaccurate way of describing anything is with a wide directory of comparisons. With music it's an often-undemanding process and especially unfair, offering immediate grounds for dismissal. That being said, singer Pete Quirk sounds like Devendra Banhart and Alec Ounsworth (of Clap Your Hands Say Yeah). I don't know, maybe even a less impassioned Thom Yorke, or Ed Kowalczyk (of Live). Simply, his voice is reedy, spooky-weird and can get grating if you're not into that sort of thing. The Cave Singers debut takes advantage of this distinct voice, letting Invitation Songs tumble humbly into the naturalism of folk and Americana.
The opener Seeds of the Night is an interesting exercise in modern folk music. One rambling, growing progression manages to carry the whole piece. The use of extended series of verses is what the Cave Singers do best. They choose this song format over one of build-up to an inevitable hooky chorus. Elephant Clouds is another example of such attempts to elicit a sense of surrealism and dark wonderment. On most occasions, the band achieves this atmosphere effortlessly.

The band members seem to be trying to distance themselves from the noise of their previous projects (mainly, Pretty Girls Make Graves). The instrumentation is folksy, acoustic and minimal, with an occasionally delicate electronic touch or moaning backing vocals. Dancing On Our Graves summons the vigor of ancient sacrificial bonfires with ramshackle, reverberating drumming. The simplicity of these songs is fitting with few movements and a straightforward approach at building momentum through mood rather than advanced technical progressions.

The closer, Called is along the lines of a spooky, Gregorian chant. Like unsettling lullabies, The Cave Singers brand of folk music is contemplative, but isn't that of a summery strum. Perhaps a most fitting comparison can be made to the work of Andy Cabic and Vetiver. Despite the comparisons that can easily be tacked on, things seem to be slowly blossoming on the Cave Singers' debut as they unhurriedly come into their own.
3 December, 2008 - 20:45 — Brett Oronzio