Music Reviews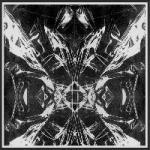 Dan Friel Valedictorian/Exoskeleton EP
(Thrill Jockey Records)
Buy it from Insound

Dan Friel is embarking on his own again now that his association with Parts & Labor has been ended. Releasing his latest EP via Thrill Jockey (his first release with them) suggests a new chapter and further exploration of his experimental sound. The immediate thoughts question where his new work sits in comparison to that of Parts & Labor and his own previous records. It's an intriguing prospect to explore where the instincts of a regarded experimental musician will go next.
Valedictorian/Exoskeleton may be brief but it's extremely important. This four-track EP displays his intentions regarding a forthcoming sophomore LP, also out on Thrill Jockey, in February. It features the two tracks referenced in the title and a couple of remixes by Peaking Lights and Moss of Aura – most notably, the Peaking Lights remix which reworks, Ulysses, a track set for release on that upcoming LP.
What has been ever present so far, and is also notable on Valedictorian/Exoskeleton, is the adherence to a rhythmic model. On many of his tracks as far back as Dead Batteries from 2004's Sunburn, he generates endlessly encapsulating percussive arrangements. These are often fairly rudimentary, as heard on Ghost Town off his similarly titled debut full-length in 2008, and lay the ground work for his expansively creative soundscapes.
This latest EP displays that although he is indeed carrying this approach with him, he's taking it forward. Where before, sounds could often exist along similar planes, he's now added a multi-dimensional aspect, with Exoskeleton in particular. It seems more mature, and it is, despite the negative connotations that may come with that. What it means though, is that this is a more assured sound leaning towards digitally orientated perspectives rather than the noise-rock elements of before. The inclusion of the two remixes would suggest that to be the case. Their undeniable genre is one of dance/house & techno, and they sit alongside Friel's tracks with seamless comfort and relevance.
Valedictorian, probably more so than Exoskeleton, represents where he has come from prior to this EP yet the company that it exists with is a fairly clear indication of intent. Its high power and frenetic energy are indicative of Friel's widely inclusive creations; sounding as relevant on either side of the noise rock/digital divide.
With Friel's LP, Total Folklore, already in the works this is a significant representation of what may be to come. With only a rework of an, as yet, unreleased track to go by it could be difficult to predict exactly what's to come – and with his wildly imaginative and fantastically inventive music, it's quite difficult anyway. But the significance of the remixes cannot be overlooked as a signifier. There ought to be sizzling anticipation for what will potentially be an experimental record to savour and further confirm Dan Friel as one of the most exciting musical witchdoctors around.
7 November, 2012 - 12:51 — Matt Bevington