Music Reviews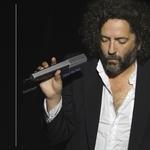 Destroyer Have We Met
(Merge)

Destroyer's Dan Bejar has always been a bit of a cipher, both in his lyrics and music, and more so in terms of his mysterious, awkward personality. This impression stems from his lack of conformity to the "rock star" identity. In interviews, Bejar waxes mystical when poring over the mystery of his artistic process ("I'm lazy. I have no work ethic. Music just descends on me. The song kind of wafts by and I walk into it") or he comes across as awkward, even confused. Ditto his stage presence, which is equally amorphous. When singing, Bejar transports into a fixed, concentrated, distant moon phase, often facing away from the audience. Then, during song breaks or even between verses, Bejar crouches down and drinks from beer cans, staring downward or really anywhere that isn't at the audience. In those awkward pauses, Bejar looks like he wants to be anywhere but on stage. Not surprising from a guy who's claimed, "I thought it was embarrassing to make rock music in your 40s." Rallying himself, Bejar pushes back his plush curls, returns his beer can to the floor, and then ascends into a melancholic trance. Destroyer's latest album, Have We Met, presents a sequence of songs that transpose Bejar's uniquely introvertive persona into sound.
Destroyer's past output cycled through periods of conceptual fancy. While some albums felt more raw and loose (This Night and Trouble in Dreams), others, like the relatively recent Kaputt and Poison Season, were more orchestrated and complex—works in which you can feel a collective effort pushed to near-excess. More recently, the album Ken scaled back the ambition, with pared down lyrics and melodies and less hooky riffs. Have We Met continues down that road, further minimizing orchestration, melody, and even, for the prosaically labyrinthine Bejar, the lyrics.
The result is an album that slips past or feels thin on first listen. Nothing sticks, except a vague feeling that songs mirror old Destroyer songs: "Hey, here's something to dance to; and there's that familiarly distorted guitar." For a long-time listener, it's like effortlessly slipping into a series of B-sides from past albums. But beyond that, there's a layer of intangibility that is tough to parse. Lyrics have always been abstract with Bejar, words that he deploys more for their sound or texture than for meaning. He's a collagist, using scraps of pop culture and turns of phrase—and even re-purposing past lyrics to compose verbose, impressionistic vistas. Have We Met offers similarly opaque lyrics, though they're so sparse it's challenging to attach anything but the vaguest of meanings to the songs. As always, Bejar brings his sense of "humor" to the proceedings: "Cue synthesizer. Cue guitar. Bring in the drums. Cue fake drums." Of course, we're talking the strangest humor imaginable, of the like put forth by Kafka or Camus: "You climb the walls; you're made of string."
On early listens, the album feels formless and loose. Not tied together by a grand scheme, but neither does it feel as disconnected as—to give one past example— the one-two-three punch of Poison Season's first trio of songs, which go from chamber-pop and energized Springsteen to ruminative bongo over string post-rock ramble. Instead, Have We Met's songs tend toward swaths of synthesizer, landscapes that stretch out like Norwegian highways at night. Songs bleed into one another, notably between Crimson Tide and Kinda Dark, which are linked by a sonic-panning transition—a first for Destroyer if I'm not mistaken.
It's only after several listens that the album's wholeness clarifies. Because the tracks tend to be downtempo, reflective, and downright sleepy, it takes time and patience to realize Bejar is working like a good storyteller. He uses exposition and worldbuilding early on to set up the album's second half, which coheres into a serene, beautiful, and cathartic sequence, notably on the last three tracks (Have We Met, The Man in Black's Blues, and Foolssong). The titular Have We Met is an ambient meditation similar to Loscil's vinyl-only contribution on one of Destroyer's most beloved albums, Destroyer's Rubies. Following that soundscape is The Man in Black's Blues, a song as melancholy and powerful as Bejar's Don't Become the Thing You Hated from Your Blues—a track that should replace one of the Ten Commandments. And the finale, Foolssong, combines ambiance, melody, romantic lyrics, and careful pacing to an exhilarating degree, bringing, in effect, the rest of the album's work into definition and focus. Foolssong begins with these lines: "And with what shall I fix the hole in the bucket, dear Liza? Where the honey diamonds of the light leaving your eyes were... Shall I cancel the play? What, three showings a day? It was shitty. We couldn't stay longer. Beneath a bridge we kissed. I was busy eatin' momma's wrist before that..."
Like Destroyer's music in general, those lyrics are an antidote to a world of poorly conceived pop trash. Even if Bejar remains a cipher, his work as Destroyer provides a refreshing palliative of artistic escapism in a desert of banality. The 47-year-old Bejar would hate if I used something as cliche as "fine wine" to compare him to, so I won't mention the way great vintages needs time to breathe, nor will I say you have to sit with a classic cépage for a while before it reveals itself. I won't mention that good wine doesn't need to be showy; given time and patience it will reveal itself. I won't compare Have We Met to any of that. I'll just say, "Good stuff, Dan."
20 February, 2020 - 15:00 — Kirk Sever