Music Reviews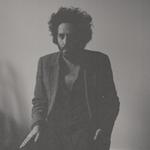 Destroyer Poison Season
(Merge)

There's some difficulty in encapsulating Dan Bejar's continual growth as a songwriter, seeing as time hasn't made him any less perplexing to understand. Often close to teetering over the edge of manic cool into casual, sophisticated pop opulence, he's now officially made it into his fifth living decade accompanied by a sound that rightly suits him. It came as a surprise for many to witness him utilize the saxophone with such sincerity in 2012's Kaputt, an album so rich and lushly artificial that it even brought back the term Muzak for the indie-minded crowd. Kaputt wasn't a change in direction as much as it was an absolute willingness to allow any biases pertaining to rockism to vanish, a gutsy move that could've easily made him fall into obsolescence.
Bejar found that he grew out of touch, and yet becoming more self-consciously "sophisticated" is what won him more listeners than ever before. For an artist who's always been acknowledged for his overly loquacious declamations, it was the music that was doing all the talking: the overall sonic arch of Kaputt was one that emphasized fusion and light funk rhythms, where the overall groove mattered more than any of the individual parts involved. Bejar's thespian-like poise is irrefutably his, though it was the first time in which he was assuming a character outside of his usual garb. Poison Season is even more sumptuously complete, sleek and highly refined, repurposing the champagne-coated synths of Kaputt with the aid of a full band to further accentuate his high-brow witticisms.
It has taken a full seventeen years for Bejar to fully commit to an album that fully expounds upon many of the ideas he's been tinkering with throughout the years, taking himself to a more uncomfortable position even if he almost assumes a faceless identity. Interestingly enough, many of the influences he borrows from are taken from reputable pop songwriters who were considering an identity change - there's the stiff funk of Young Americans-era David Bowie, the smooth-as-silk guitar passages of Paul Simon via One-Trick Pony, and Van Morrison's early eighties Warner Bros. years, to name a few. So it does adopt a very early eighties MOR vibe, if you will, a time in which many established artists were vehemently turning their back on more contemporary recording techniques, or simply rejecting going full-on new wave. It steadily courses through straightforward pop song craft, very much like Kaputt did, though not having that extra coat of spaced-out ambience puts it in a more susceptible position.
So the songs have to be that good by default, now do they? Except that Bejar, one to always put forth a thematic musical suite, adorns the entirety of Poison Season with a lean Baroque sound that's both theatrical and cinematic. A swell of lavish strings opens Times Square, Poison Season I, with Bejar proclaiming that "You can follow a rose wherever it grows" as it gradually descends with an increasingly ominous piano progression. He paints Times Square as a fantasy, like a first act to a play featuring an optimistic protagonist who's absorbing the Big Apple for the first time and is overwhelmed with that big-city allure. But there's still something worrying our character, and in the beautiful ballad Girl in a Sling, Bejar comforts a girl who's riddled with uncertainly, but determined to find the "gold in those hills". Bejar is our omniscient narrator: it serves as a brief interlude before the album breaks free again, his distinctive use of setting and characters akin to writers like Saul Bellow.
Though not a conceptual piece by any means, Poison Season is Bejar's first attempt at envisioning a world that is larger than self. Its characters are hungry for discovery, underpowered but ready to embark into a life that's full of possibilities. A spare piano opens the fanciful The River, which recounts a drifter who hasn't found her place and escapes from New York to L.A., and then to London. It all sounds like a tired showbiz trope about making it big, but Bejar does well in capturing that solemn journey with a snappy jazz arrangement that could've possibly been conceived by the charming Baker Boys themselves. She settles for a "windowless room on the outskirts of town overlooking the river", but that'll do for now. A woman is having second thoughts in Solace's Bride, a familiar piano piece that recalls his work in Destroyer's Rubies, especially with the inclusion of those enveloping guitar progressions that made that album so memorable. But add to that a wash of layered strings and a droning, weepy sax and you've possibly got one Bejar's most accomplished songs to date.
Bejar is also intent in capturing the rustle and bustle of the city's past, revealed in more lively, even sleazy, songs that are parceled out like arbitrary, heist-like action sequences. Dream Lover, not to be confused with the Boddy Darin song, is an all-out romp about "two lovers on the run" that sounds as if he's enlisted the E Street band as session musicians with its laced horns and working-class rollicking instrumentation. Or take Midnight Meet the Rain, which perfectly captures the image of a man who's "standing in deep waters" with its Latin congas, skronky sax lines, and sharp, Nile Rodgers-like guitar lines, as if the Miami Sound Machine were covering the Shaft theme song. Or take the wickedly uncool Archer on the Beach, which has a nocturnal, jazz-pop flair a la Prefab Sprout, the perfect set up for our protagonist to plot his next move over a few drinks.
Most of Poison Season remains vague, open to wild interpretation, and yet there's a connective thread in how it incorporates the concept of ambivalence in a cutthroat environment. These are characters that want something bigger than themselves, who've only discovered a mere portion of their true essence. Bejar achieves empathy by giving us just the right amount of words to let us create our very own fiction, and the sheer musicality of Bejar's recherché musings are his way of infusing an intense white light over his creations. It's a surprise to see him employ such an economy of language, but Bejar can still command your attention with his sharp, romantic one-liners. He's setting the scene by making a visceral impression with characters that feel alive, engulfed in their indecisiveness, driven with a theatrical imagination that's as restless as it's ever been.
22 August, 2015 - 17:06 — Juan Edgardo Rodriguez