Music Reviews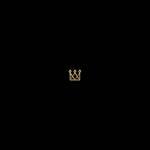 The-Dream Crown EP
(Capitol Records)

Between 2007 and 2010 The-Dream was on an undoubtable hot streak, and his Love Trilogy was essential listening for those who wanted to hear the hottest R&B albums of the time. Follow up 1977 was a change in sound and tact but is still a triumph. Then came IV Play in 2013, an album that was distinctly average, and a distinct let down. After this, Royalty: The Prequel arrived in July 2014, an EP of filler with little replay value. Crown is approached with hope, and listened to for green shoots of growth and indications that 2015 could be the year Nash finally awakes from his slumber and returns to take his place among R&B royalty.
Thankfully, opener Prime is instantly more memorable than anything since 1977. Nash sings about his successes, and he rightly points out that he's approaching his peak years over pitched toms, echoey snares and electric guitar which all combine together to form an enveloping platform. That's My Shit is catchy willy waving and one-upmanship. TI's verse starts well, but he seems to lose grip of the beat, which makes the lone guest appearance here a disappointment and ultimately forgettable; Make Up Bag MK 2 this is not. Despite this, The-Dream comes through with his contribution, boasting about his romantic prowess "I know how to press that button, trust me ya'll just fuckin" in classic Atlanta drawl, complemented by the icy DJ Mustard sounding riff. It's wittier fare than many of the lazy lyrics on IV Play, which often crossed the narrow line between humor and misogyny.
The title of All I Need pretty much covers the lyrical content on show and Nash sings poignantly over sweeping synth lines and 909 sounding hi-hats. Fruition heads back to the days of classic 90's R&B fare with its slinky bass and keyboard. Some of the lyrics jar: "I won't barge----in" is fitted over two lines, but the rest is tastefully done. The final two tracks are a disappointment compared to the others on show, and sound rather like IV Play offshoots. The autotune on Throw It Back is poorly done and downright painful at times, as well as the unimaginative lyrics. Continuing Nash's love of fast cars, brand new Cedes Benz repeated ad nausea sounds more Riff Raff than revelatory, and it's telling that this song of four parts sounds best when Nash returns to familiar territory in the third section. The middle screwed part would be much better suited to a Young Thug flow than what it's granted, although the first part is still relatively memorable thanks to its dirty south sound.
There is no doubting The-Dream remains an extremely talented individual, but his more modern day and trap influenced production still needs work. You can't blame an artist for trying to develop, but when the Love Trilogy's music was so enticing IV Play and Royalty felt like a rushed step backwards for a relevant sound palette rather than progression. When he does adapt a more modern trap-orientated sound on the final two tracks it doesn't really work, and this brings down the EP as an entire listen. Crown thrives when he stays close to his classic sound and the flourishes he adds, which today's stripped and skeletal approach to beatmaking actively avoid. That's My Shit is a triumph in this sense as it manages to blend both old and new, perhaps an indicator of what The-Dream's future output could sound like. Of course, there's more to come with the second and final installment of this set, Jewel being released in June, consisting of the kind of songs Nash usually passes onto fellow artists such as Beyoncé and Mariah Carey rather than tackling himself. It'll be interesting to see how he matches up to these talented artists vocally and what subject matter he chooses to cover within.

21 April, 2015 - 04:45 — Richard Petty