Music Reviews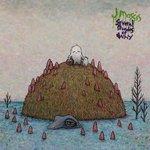 J Mascis Several Shades Of Why
(Sub Pop)
Buy it from Insound

Dinosaur Jr. is a band synonymous with noise, to such a degree that they really exist within their own genre - many attempt to imitate but very few succeed. However, the reason they stand alone, untouched, is that buried beneath the squealing mass of guitars and feedback snarl has always laid a softer, almost vulnerable sense of melody and vocal delivery. Listen to Out Here, the opener from Where You Been? for instance. It opens amongst a crashing sea of screeching, flailing guitars that is penetrating, forceful and even abrasive, yet as soon as J Mascis' vocals come in, the song is transformed, demonstrating a sincere fragility that only seconds ago didn't seem feasible, let alone possible. Sometimes the band's songs don't even require the brutal masking of amplified guitars. Just listen to Seemed Like The Thing To Do from Without A Sound, a touching, subtle and ultimately delicate lament that really opens up J's voice to beautiful proportions. J's voice has a fragmented strain that often sounds like it is constantly on the verge of collapse, yet it also embodies a shy reserved tone that always makes it feel like he's still holding something back from us. J Mascis is rightly regarded as a pioneering virtuoso with his instrument of choice, but people should pay more attention to his voice too, which is another frequently overlooked instrument of his.
So, a solo album is really only a natural progression to what has been apparent for years already. The album consists of ten songs, no drums and primarily just acoustic guitars, with guests and additions from the likes of Kurt Vile and Broken Social Scene's Kevin Drew. The album is primitive in its outpourings; often only a solitary acoustic strum will accompany J's tense, overwrought voice. Several Shades Of Why, the title song is a touching moment that draws on string accompaniment and starts to question as to why J hasn't been making this kind of music all his life. The tenuousness in his voice is carried by the mournful and sweeping strings, which when coupled with the gorgeousness of the finger picking, make it the album's finest moment.
The album feels very easy, if that makes sense. It has an earthy, homely feel to it that makes us feel like we are sat in J's living room listening in, as he sits on the couch quietly strumming. It's as though this is something thrown together in a very simplistic and informal fashion. Not to say the results feel lackadaisical or emotionless, it just feels seamless – a testament to J's versatility perhaps. In terms of finding comparative material to that of Dinosaur Jr's work, you'll be hard pushed. If anything its closest cousin is possibly Lou Barlow's last offering Goodnight Unknown, which was a touching collection of acoustic reflections that brought to mind Nick Drake, whereas J perhaps adopts a more Neil Young-like approach. He has, of course, been compared to Neil Young before through his amplified output.
At times it can feel slightly lacking in variation, which creates the feeling that the album is one continuous extension of itself. This is a shame because individually all the songs stand firm. It's a brief foray into a side of J Mascis that largely goes uncovered or unnoticed. Several Shades of Why is plaintive and embryonic to the point of breaking down barriers, musically and personally. It's as if the meat has been torn off the bone leaving us with the carcass. And as carcasses go, this one is mighty pretty.
2 April, 2011 - 10:09 — Daniel Dylan Wray