Music Reviews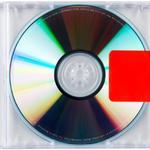 Kanye West Yeezus
(Def Jam)

Because Kanye West is, well, Kanye West—the megalomaniacal narcissist, the perennial tabloid figure, the endlessly quotable person/rapper, a master of publicity, and the most daring mind in popular music for a full decade now—it's easy to apply all of the lyrics on Yeezus, West's sixth studio album and most difficult listen yet, directly to the man. It's understandable enough; hip-hop has always pulled from the personal, and West has been no exception; 808s & Heartbreak was West's Freudian super-ego feeling guilty about all of West's emotional turmoil (including a break-up and the death of his mother), and 2010's My Beautiful Dark Twisted Fantasy was an epic battle between id and super-ego, with moments of extreme vulnerability blending in seamlessly with self-aggrandizement. Yeezus continues the natural progression and reveals the pure id of the self-proclaimed Monster, and while doing so certainly doesn't display much optimism for his relationship with reality-TV star Kim Kardashian (one of just a handful of people more famous than West in the western world), or speak very highly of the new father, it does make a record rife with contradictions, and contradictions have always been the most compelling thing about Mr. West (once again, see My Beautiful Dark Twisted Fantasy).
West makes his intentions clear on the opener, On Sight. After about 15 seconds of electronic fuzz an acid-house beat comes to the forefront and West quickly makes a declaration: "The monster's about to come alive again." And it does, right away, as he rhymes that line by declaring that he'll "get this bitch shakin' like Parkinson's." It's the first offensive line in an album absolutely filled with them, as if West is daring us to not be offended in an era constantly accused of being desensitized. The keys are all in the lyrics here, right at the start. Keep in mind that this is the Monster, the memorable persona from Twisted Fantasy's six-minute posse cut, not necessarily the man speaking. So, how much does West "not give a fuck"? He'll "show you right now, before you give it up" (that's you the audience, giving it up for great music, and "you," another woman that the Monster wants to conquer, giving it up to him). The album features plenty of both, with more than a few memorable lyrics and brutal but impressive production.
West, as we have grown to expect, pulls from a variety of influences, from various kinds of house music to industrial and even punk, to create an album full of grimy sounds, electronic buzz, and trap beats that exist far beyond the boundaries that you are going to hear at a club. If any of these songs make it to the radio or a club, it's because of Mr. West's name, not the song's accessibility. A few of these songs are minimalist, as advertised, but most of them have an eclectic mix of things going on that it's a wonder that word is being thrown around at all. It's not grandiose like Twisted Fantasy, but more than a handful of these songs are among his busiest. In addition to the electronic fuzz and acid house of On Sight and the primal minimalism of Black Skinhead, Hold My Liquor combines auto-tune with heart-beat kick-drums, scratchy, fluctuating synths and ends its bars with quick industrial bursts, and then the the chorus brings in arena-rock guitar. There are siren-like synths on Send It Up, industrial grind ala Skinny Puppy on I Am A God, and College Dropout/Late Registration call-back with Bound 2,and Nina Simone's rendition of Strange Fruit meets TNGHT's R U Ready horns on the riveting Blood On The Leaves. Samples range from Hungarian prog-rock band Omega to reggae's Beanie Man and Brenda Lee's Sweet Nothin's.
One might be quick to say that nothing here is entirely new, and that's true. Yes, El-P has been doing this for a decade; Death Grips has epitomized the "I don't give a fuck" style of industrial rap; and Nine Inch Nails made industrial music mainstream 20 years ago. Still, this is an amalgamation of house and industrial that is too anti-pop for any other pop star; West is steering further and further away from what normally constitutes mainstream in a way that those artists have not. That means that, in addition to being a well-produced album on its own, simply because of West's platform, Yeezus will have significance that more articulate albums and original albums won't. When Yeezus is inevitably considered successful, radio could go on to sound a lot different than it does now.
Lyrically, Kanye West's id seems to be concerned with two things, both familiar topics: Class/race relations and sex. New Slaves takes aim at both "broke nigga racism/that's that 'don't touch anything in the store'" and "that rich nigga racism/that's that 'come in please buy more.'" It's the first potent message in a song full of them, as West later takes aim at private-owned prisons in such an effective way that Salon wrote an article affirming it. His primal instincts, meanwhile, lead him to do some already-heavily quoted things to your Hampton spouse, which, despite adding to a misogynist trend that runs throughout the album, are also attacks on a privilege that West is denied largely because of his skin color. While the corporate owners are out in the Hamptons, the best West can hope to do is "move my family out to the country so you can't see where I stay." The whole thing is set to a difficult, staccato synth rhythm that elongates and becomes even more haunting during the wordless portions. It's a powerful take-down of the ties between corporatism, consumerism, and institutionalized racism by a man irremediably mixed up in all of them.
That, along with the other early-release, Black Skinhead, is the most socially-charged song on the album. Black Skinhead's Daft-Punk programmed drums sound somewhere between Marilyn Manson's Beautiful People (similar enough to make early reports call it a sample, in fact), the intro of The Black Keys Howlin' For You and to Gary Glitter's Rock And Roll Stomp. The whole thing sounds more Adam Ant than Death Grips, and although West makes a glaring historical error when he claims to keep it "300 like the Romans," he also speaks bluntly about a society that "sees a black man with a white woman/at the top floor they gonna come to kill King Kong." It's West at his angriest, complete with primal screams, and it's the only song on the album without a second voice.
Other racially-charged lyrics are buried in mixed messages. In I'm In it, West describes exposed breasts with Martin Luther King's iconic "free at last" and then works toward, "black girl sippin' white wine/I stick my fist in her like the Civil Rights sign." A lyric that sidesteps its historical error (the closed fist is the Black Panther Party's sign for Black Power, not a Civil Rights sign per se) by virtue of its shock. The crown jewel, and perhaps the single most offensive lyric on the record, is "eatin' Asian pussy/all I need is sweet and sour sauce." On Sight comes back to mind: "how much do I not give a fuck?"
Still, it's these appalling juxtapositions of racial (in)equality and sexual conquests that make Yeezus such a compelling listen. West has always been aware of his own indulgence in precisely what he condemns. All Falls Down starts a verse with "I'm so self-conscious," and Diamonds Of Sierra Leone gives a fire-powered verse about blood diamonds before concluding "Am I gonna give my chain back? That'll be the same day I give the game back." For the most part, he holds onto his game, so he's free to glorify his Benz. Likewise, simple antithesis like "I am a God/even though I'm a man of God" provides a backhanded humbling that provides the humorous lyrics with a much-needed irony, as if remarking on the silliness and monotony of privileged life. Similarly, the three voices on the 808s & Heartbreak reminiscent Hold My Liquor, could be equated to id, ego, and super-ego (as Chief Keef, West, and Bon Iver's Justin Vernon, respectively), which makes one of the album's most beautiful songs one of its most honest and revealing.
Conversely, the rampant misogyny on the album, even under the guise of the Monster personality, even conflated with racially charged imagery, is hard to shake. West puts his dick in a lot of places throughout Yeezus, and he doesn't seem to care very much about consent. West has always struggled with misogyny, though at his best it's of the incidental sort that he remains acutely aware of, a combination that can give us more agreeable likes of Devil in a New Dress or Runaway. This time, however, West doesn't show the same interest in addressing misogyny as he does class or race; his id cares about the long-term concerns there, but not here, and that's hard to forgive.
Blood On The Leaves has already attracted ire for using an iconic and powerful protest song (so iconic and powerful that TIME named it the song of the 20th century) in a tale about heartbreak and alimony, but in reality, this is the closest that West comes to addressing the womanizer stereotype, and by extension, his own misogynist tendencies. To begin, the Strange Fruit sample is on an album called Yeezus that has a song called I Am A God, and lyrics that offend Parkinson's sufferers, Asians, and women in countless ways. It's quite clear that nothing is off-limits, and accusing West of minimizing a racially-motivated protest song is very out of sync. After auto-tuned verses about initial hook-ups delivered with lovelorn reminiscence, West finds a way to turn a fumbled Beyoncé namedrop into a "she Instagram herself like 'Bad Bitch Alert'/he Instagram his watch like 'Mad Rich Alert'" that somehow works. Then he charges onward into a stunning, urgent story of consequences. It's easy to have qualms with comparing two lovers who need to sit on opposites sides of a basketball court to apartheid, and, again, the Strange Fruit sample on a verse that ends with "oh and on that alimony/yeah, yeah she got you homie/till death done do you part/unholy matrimony" could unsympathetically be read as equating alimony payments to a modern day lynching, but Blood On The Leaves is much more than that. It's an exposure of womanizing stereotypes, with the apartheid reference giving the heartbreaking tale a racially charged edge, as if West is taking issue with the womanizing, club-going stereotype specifically. On an album where West puts his dick in no less than three mouths and at least as many vaginas, Blood On The Leaves is the only song to look at potential consequences. West slips in a pro-choice line that rhymes with two subsequent lines that take away a character's hedonistic lifestyle and displays possibly his best rapping on the album. West is loud and clear as he shows how the party-hard lifestyle can have consequences that, yes, as the sample suggests, may ruin one's life, and how these situations are not without ties to class, race, and religion. It's the only kind of story that could complicate and even work to redeem the misogynist tendencies of West's id, it's his most crushing song since Runaway, and it's the unquestionable highlight on an album stacked with creativity and stunning moments.
The next couple songs tail-off a little bit, with Guilt Trip's piano and Fly Like An Eagle-synth (yes, the Steve Miller song) lacking the memorability attained elsewhere, and the references to Lords of the Underground's Chief Rocka and Pusha T's Blocka don't work particularly well in service of a Chewbacca rhyme. Send It Up, meanwhile, is hurt by King Louie's poor verses, and West's own verse lacks any kind of clever wordplay that elevates the "rich and famous and sex-crazed" narrative. A well-placed Beanie Man sample at the end redeems it somewhat, partly because it shows how radical West is willing to be to subvert structural expectations, but otherwise, it is perhaps the least memorable track.
Ending the slump is Bound 2, is a surprisingly light conclusion on the album that harkens back to 'Ye's days of old. Crucially, closing the song with "Jerome's in the house, watch your mouth," a reference to the parody of "ghetto" stereotypes on the sitcom Martin, again suggests self-awareness on West's part, a reminder that the character on Yeezus is not like Kanye West the person, but rather the Monster that "came alive again" nine songs ago. Even so, the song is complete with both vulnerable acknowledgments and frank Kanyeisms that illustrate the part of him that want to settle down ("bound to falling in love," the Ponderosa Twins Plus One sample says) but also the part can't stop his player lifestyle ("have you ever asked your bitch for other bitches?"). In other words, it encapsulates many of the contradictions running throughout the album, but "one good girl is worth a thousand bitches" is probably about as close to settled as this man can reasonably get. It's also a gentle reminder that, yes, the maker of this abrasive and ugly record is the same man who won us over with All Falls Down and stormed the charts with Gold Digger. It's hard to believe how far he has come.
In the end, it all comes back to the beginning. Not only does Bound 2 recall older Kanye, but On Sight's choir-break informs us "he'll give us what we need/but it might not be what we want." The world's biggest and greatest pop-star delivered a rap album more house and industrial than hip-hop in which Justin Vernon, not Pusha T, Jay-Z, Raekwon, or anyone else is the most frequent guest. It's also the first West album where guest spots are routinely inferior to West's own work. He simultaneously tore apart and reaffirmed his image. If his first two solo outings have made you think West is going soft, he once again became the villain that he has long been to the press. It's far from a perfect album, with weak spots and some laughable lyrics.
On the other hand, perhaps this isn't what we need. While Yeezus could easily lead to darker, grimier sounds entering the mainstream, I fear that the id-rap misogyny will come with it. After two heartfelt albums that challenged West's own notions of womanhood and love, Yeezus, whether it is an act or not, challenges the more agreeable understanding of women lying beneath the still-harsh subtext with its rampant shocks and images, and the counter-balance is far too light to garner a pass. 808s & Heartbreak provided a viable commercial market for vulnerable acts like Drake, The Weeknd, and Frank Ocean. Yeezus is providing a platform for a great artist of the future, but let's hope that he or she doesn't take the album's explicit text to heart, too. Either way, this will be one of the most-discussed albums of the year, and rightly so. It's a dense, difficult listen, nigh impossible to compare to the rest of Kanye West's work, and its rewards come slowly. "Yeezy season" indeed.
20 June, 2013 - 17:55 — Forrest Cardamenis