Music Reviews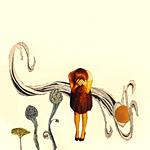 Marissa Nadler Marissa Nadler
(Box of Cedar)
Buy it from Insound

Despite having four consistently excellent albums of melancholic folk music under her belt, as well as her fair share of critical plaudits, Marissa Nadler remains largely unknown, and as a result found herself without a record contract and having to resort to crowdfunding for album number five. On the positive side, without the influence of a record label, Nadler has claimed that the process allowed her to finally make the album that she's always wanted to, which she's decided to celebrate by bestowing it with the eponymous title.
Look up Nadler on the web and odds are you'll encounter the same descriptions – dreamy, elegiac, dark – over and over again, and, to be honest, this review's not going to be any different, as what's instantly striking about Nadler's music is that it uses a beautiful and calm exterior to conceal a very dark heart. With her favourite subjects being loss and the transitory nature of existence, she has the air of a genuinely exquisite corpse about her. Or, if you'd prefer a more prosaic description of Nadler's sound; her ethereal vocals and fondness for the trappings of Americana are rather like Julee Cruise goes country.
The last time Boston-based Nadler was over in the UK it was for the Godspeed You! Black Emperor curated All Tomorrow's Parties, and the material from Marissa Nadler that she played there acted as a perfect soundtrack to a snowy seaside resort in December. So, her choosing a June release for the album may seem like an odd decision. However, despite the odd wintery lyric, much of Marissa Nadler makes for great summer listening – the sleepy cello of In Your Lair, Bear sounds like a daydream on a sunny afternoon, while The Sun Always Reminds Me of You is a painfully accurate account of the queasy, disconnected feeling of heartbreak on a warm summer's day.
It may be true that the market for sensitive singer-songwriters is incredibly over-crowded, but Nadler manages to set herself apart from her contemporaries thanks to her attention to detail. Even though most tracks revolve around her voice and acoustic guitar, the occasional splashes of synth or pedal steel, and her exceptionally intricate harmonies, go a long way to creating a rich, enveloping sense of atmosphere. With the songs being so delicate and detail oriented, however, a problem does arise in that every tonal flaw is magnified, resulting in a few cases where the flow of the album is interrupted and it feels more like a collection of songs rather than a cohesive whole. Not that any of the tracks don't deserve to be here, but they could have done with a re-sequencing (for example, In a Magazine would work better towards the start of the album, Mr John Lee Revisited towards the end). Perhaps there's also a bit too much emotional distance on the record, with several of the tracks speaking of immaculate, yet lifeless things (Alabaster Queen, Wind Up Doll) which can get a bit wearying. But then these are countered by the likes of the innocently romantic Wedding.
Nadler's not reinventing the wheel, and it could be said that her previous album, Little Hells, saw her stretching her talents more (perhaps the only time that Marissa Nadler matches that album's ambitions is Puppet Master, which goes from the usual ghostly lament into, oddly, something approaching 60s lounge music thanks to some well-placed vibraphone). But Marissa Nadler does continue Nadler's impressive track record, and showcases her at her most confident. Hopefully it'll win her the legion of fans that she richly deserves.
15 June, 2011 - 11:27 — Mark Davison