Music Reviews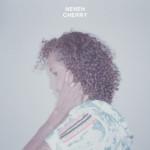 Neneh Cherry Blank Project
(Smalltown Supersound)

I'm a few years too young to remember Neneh Cherry's pop-stardom peak, so she didn't come to my attention until her collaborative record with Mats Gustafsson's free-jazz trio The Thing in 2012. The Cherry Thing (an album I really loved) caused a minor re-appreciation of Cherry's oeuvre, particularly her retrospectively pivotal one-hit-wonder Buffalo Stance (1988), a song which struck a masterful balance between eccentricity and pop accessibility. Relistening to it is revelatory: its zany improvised scatting, jumbled accents and impressions, and deceptively clever structure was the result of a real effort to try new things with radio pop – you could call it her Shape of RnB to Come.
Over 25 years later, Blank Project is a wry title for a record that could step in any direction without being second-guessed. Her last solo record was Man (1996), a scatterbrained art-pop album which has aged badly, but remains relevant as a demonstration of Cherry's refusal to cohere with commercial expectations. Blank Project is a collaboration with London live-electronica duo RocketNumberNine and perennially-trendy producer Four Tet (Kieran Hebden), which sees them coerced out of their comfort zones: RocketNumberNine tend to favour dense, visceral sonic climaxes, and Hebden's solo music is characterised by sumptuously-textured flourishes, his indulgence in the feeling of discovery of new sounds. Cherry seems to be challenging her collaborators to be as minimalist as possible, even utilitarian. Its sparseness is a foil for the album's unifying theme of vulnerability, conveying intimacy despite being too cryptic to feel confessional.
The arrangements scarcely give Cherry anything meatier than a bassline to work with; opening track Across the Water consists solely of sparing percussion and a single wavering vocal line. You hear her slipping out of tune, which only emphasises the song's alienation: "New York City / She speaks to me in tongues / Keeps me to her breast / Pumps air into my lungs", she sings, while fearing for her daughter on the other side of the Atlantic. Given the amount of space the arrangements allow for Cherry's vocals, her melodies are remarkably restrained, often eluding the easier path in favour of terse, impressionistic phrasing, refusing musical payoff.
This is not a satisfying listen, but that's Cherry's MO: she could easily have used all this space to indulge in melismas and recapitulations, but she always draws back. It's the kind of record that's intriguing for all the things Cherry doesn't do as much as the things she does: she never harmonises across the record, and seldom if ever does she cushion her vocals with multitracking. It was written sporadically, hesitantly, after the death of Cherry's mother (Swedish artist Moki Cherry) four years ago; her apparent sense of estrangement from the songwriting process finds itself fossilised within its textures. Weightless is the album's most melodically awkward track, indicative of her tendency to seemingly evade a tonal centre, to strain into unlikely spots: "So I'm pulling at the purse strings / Spending money like it's going out of fashion / Keep on dancing but I can't find my right moves / Still I'm weightless".
On the final track, Everything, she makes most apparent the album's most intriguing quirk: Cherry is infatuated with her vocal limitations, as emphasised by all the negative space. Her vocals begin to sound erratic, worn-out: during the long outro she indulges in a surreal deconstruction of vocal scatting, and it might sound like an avant-garde vocal improvisation if you took it out of context. Despite the stylistic gulf between the two eras of Cherry's music, you could say exactly the same thing about Buffalo Stance.
Still, Blank Project is unlikely to be something I'll return to. Listening to it can be exhaustive, particularly during its clumsier second half, in which the narratives are duller (particularly Dossier), the musical progressions more stagnant (422). It's undeniable, though, that this is a very original, fruitful record – may Neneh Cherry grace us with her presence in art-pop for years to come. Nobody realised how much we'd missed her.
14 March, 2014 - 04:20 — Stephen Wragg