Music Reviews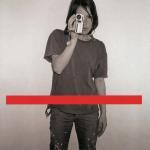 New Order Get Ready
(London)

When you've been waiting for something so long, is it always going to be a let down? New Order have released their first album in what seems a lifetime and what do I think? It's hard to tell.
New Order were always about the band rather then individuals, you only have to listen to the various member side projects to know that, no matter how good they were, Bernard Sumner, Peter Hook, Stephen Morris and Gillian Gilbert were born to make music together.
And yet we find out that Gillian doesn't feature on a whole lot on the new album (due to family reasons), and pressing play on the CD player becomes something you put off for a while. For someone who views New Order as one of the most important bands in the history of music, there's a great sense of dread: They've never made a dud album, should they have kept their clean record?
Of course, opening track Crystal allays any fears. Here in it's full length glory, it's still one of the best singles of recent years. It's good to hear the ingredients together again, mixing together to make what pop music really should sound like.
A big fuss has been kicked up about the appearence of one Billy Corgan, here on the track Turn My Way. There's something alluring about the man behind misery-rockers Smashing Pumpkins singing lines like "I don't want to own a key, I don't want to own a car". The track itself is pretty far away from Corgan's former band, possibly hinting at whatever direction he decides to take on next. Next on the guest list we have those two Primal Scream scallies Bobby Gillespie and Andrew Innes on Rock The Shack, which is a brilliant piece of driving guitar which wouldn't have been out of place on the Scream's Vanishing Point next to Medication.
There are points of weakness similar to those which sneaked into New Order's Republic album. Both Vicious Streak and Slow Jam fail to go anywhere in particular but by the album finale Run Wild, which is led by the rare (in their terms) acoustic guitar and a lyric which includes a gospel turn at the end (minus the choir), the faithful listener can breath again. New Order haven't let us down, or themselves more importantly. OK, it's not quite as good as most their other albums, but in a age of over-glossed, souless, Pete Waterman-esque pop, it's nice to hear how it should be done.
1 October, 2001 - 04:00 — Peter Mattinson