Music Reviews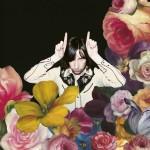 Primal Scream More Light
(Ignition)

It could be said that one of "rock n roll's" great strengths is also one of its great tragedies; that, despite the widely-held idea that the art-form peaked sometime in the mid-sixties, it very much is a young man's game. This assumption has allowed what is essentially a simplistic and blunt tool to be successfully refreshed for each generation, but what about those poor unfortunates who got caught up in it all before being unceremoniously rejected for being too old - from the obsessive fans to the legions of wannabes and almost-weres, and even the odd genuine rockstar who didn't quite grasp that their time had passed? In recent years, Bobby Gillespie has been looking like one of these poor unfortunates - at one point the coolest (and most intoxicated) guy in alternative music, now merely serving as occasional column filler when neither of the Gallagher brothers are available, whose music has long-since played second fiddle to his inebriated rants, in which he comes across as part bitter and narrow-minded, and inflated with a sense of self-belief that, coming from a guy who inflicted Kate Moss' singing on the world, just seems embarrassing.
But then, Primal Scream are more than just Gillespie, and the collective have surprised us more than once in the past; for example the era-defining Screamadelica was practically unrecognisable from their shambling-beginnings. And while the same could (unfortunately) be said of that album's follow-up, they weathered that dip in their fortunes and started the new millennium with almost as high a reputation (and arguably a stronger record) than they'd had in their early 90s hey-day. So perhaps, coming back off a five year break with a change of producer, having enlisted the talents of the suitably super-cool-if-getting-on-a-bit David Holmes, they'd hit on a winning formula again?
To an extent they have; as the insistent horns that run through opener 2013 suggest, More Light might be the most alert they've sounded at any point in the past decade. Holmes makes his mark on the Primal Scream sound too – other than the dance culture-indebted brass sections, shades of his past work can be spotted in the use of soul-inflected backing vocals, or the soundtrack-ready drama of River Of Pain (which sounds rather like Alabama 3's Woke Up This Morning, with glossier production). So, with the tricky first couple of tracks out of the way, how does the rest of More Light stack up? Nowhere near as well unfortunately, as things take an instant dive in track three – Culturecide may have a bit of attitude, and a smattering of jazz flute towards the end, but, everything else about it seems as leaden and empty-headed as Gillespie's aforementioned rants, while Hit Void is second-to-third-rate Jesus and Mary Chain with an annoying sax solo.
Truthfully though, despite an there's nothing here that in isolation could be called 'bad' as such (other than Gillespie's continuingly woeful lyrics, but then it's not a Primal Scream record without them), and there are occasionally spikes in quality (the sparse, slow and bass-driven Tenement Kid brings to mind the Vanishing Point era, while its opening lyrical gambit nods towards Al Green's Take Me To The River, albeit not necessarily intentionally, while Invisible City is a pretty decent pop song, with some weird effects chucked in for good measure) but rather, in context, what starts out as inviting, quickly becomes a bit irritating and ends up overwhelmingly draining and drab if tackled all at once; the spaced-out Relativity seems pleasant enough at first, but can barely hold the attention for half of its running time (at seven and a half minutes, it's not even the longest of More Light's 13 tracks, which highlights just how desperately the record was in need of a bit of editing), its two-note bass-line aiming to ape motorik but coming across more plodding and playing for time than anything else. It pretty much reflects the album as a listening experience in microcosm; where the group's attempts at minimalism more often than not hit on a shambling blandness that suggests (other than what Holmes brings to the table) a general lack of ideas. It's the best Primal Scream album since XTRMNTR, though that would say more about how badly they've gone astray over the past thirteen years rather than the actual quality of this release. (But hey, at least Kate Moss wasn't allowed anywhere near it).

3 June, 2013 - 04:15 — Mark Davison