Music Reviews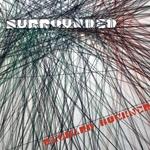 Richard Buckner Surrounded
(Merge)

For all the aspiring musicians out there, Richard Buckner presents a hyper-realistic portrait of the artist as a not-so-young man. Against a backdrop of nomadism and varying oddjobs (anything from U.S. Census worker to forklift driver), Buckner has put oil to canvas on 11 full-length albums over the past 20 years. His unique brand of moody alt-country has earned him critical acclaim and a cult following, but never the wealth and means enjoyed by Billboard's bands-du-jour.
Surrounded, Buckner's latest release, isn't likely to change the picture dramatically. It's light on verse-chorus structure and heavy on hazy atmospherics, with Buckner's brooding baritone as the undeniable centerpiece. Arrangements are anchored with thick acoustic guitar strums and accentuated by eerie backing instrumentation. Main riffs emphasize portions of the scale with chromatic intervals to dispel any illusion of resolution or relief. The overall aesthetic, as a result, is one of withering and decay. Mood, a highlight of Buckner's style, plays like a slow-motion panorama of post-apocalyptic brushland sown with all the salt in the sea. The album's single, When You Tell Me How It Is, is a drunkenly dysphoric merry-go-round of squeaks and slides that conveys a sense of perpetual motion without the hope of a destination.
If the feel sounds familiar, that's because it is. Buckner explored the same themes on 2011's Our Blood, albeit in a more stripped down form due to the series of unfortunate events that hampered its development. Surrounded is the album that should have been: fleshed out with sinews and calluses gleaned from expanded instrumentation and the realization of artistic intent.
Lyrically, Buckner's style fits his arrangements. They're light on individual memorability and heavy on contribution to concept. Lines zigzag through nebulous non-sequiturs and inscrutable incongruities that defy any agreeable meaning. "You shivered as they brought you out," Buckner sings on Cut. "Long enough to come around / another time that wouldn't be / knowing when you couldn't believe what they were going on about / to pull you back and let you down." This amorphous approach to wordsmithing isn't altogether unfamiliar. Fans of Bon Iver's Justin Vernon, who cites Buckner as an influence, will certainly recognize the technique as a language of meta-level emotion intended to be felt, not understood. The album's liner notes help to place the puzzle pieces a bit, explaining that the lyrics are excerpts from a single block of (equally opaque) prose.
Buckner's songwriting, both in the arrangements and vocals, is laser-focused on the development and exploration of his scorched-earth aesthetic. Together, they project it with grace, refinement, and skill. The trouble is, it's a unique sound that's far from universally relatable, and therein lies the plight of this career musician. There's a small contingent that finds familiarity and fulfillment in his sonic landscapes, but the general masses probably won't identify. Buckner should be lauded for continuing to faithfully serve the former, but there's likely to be another pot of dirt at the end of Surrounded's sepia-toned rainbow. Thankfully for all, he seems apt to revel in its texture and embrace its setting for future releases.
12 September, 2013 - 13:37 — Benjamin Jones