Music Reviews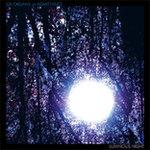 Six Organs of Admittance Luminous Night
(Drag City Records)
Buy it from Insound

School of the Flower, my first encounter of Six Organs of Admittance, was the kind of listening experience that filled a void I'd never actually felt. Pensive and mystical, folky yet at times nearly ambient, that record followed me on snow-scuffled walks to winter's end. It was a work of chilling comfort, where the instrumentation – not just the lyrics – communicated an ethereal connection with nature, a transition from the isolation of winter to the fruits of spring. Ever since, Ben Chasny's work as Six Organs of Admittance has held a defiant vacancy in my mind. As influential as School of the Flower was, my perpetual intrigue is more likely caused by the man's constant output, having issued no less than nine releases since that 2005 album. So when the prolific wanderer offered nothing new last year, I should've seen Luminous Night coming.
Commonly, artists of such productive nature inadvertently dull their own impact, spreading their creativity thin over multiple projects instead of patiently crafting one prime set of songs. RTZ, a triple-disc compilation of unavailable tracks released in January, should have been that marker of creative exhaustion, but instead acts as a mopping-up of Chasny's early lo-fi career. Luminous Night is, without doubt, the commencement of a new chapter; an eloquent package that finds Chasny's sound fully realized without abandoning those irrefutable Six Organs… trademarks. Each of these eight tracks thrive off their bigger arrangements – most of which are full-band excursions featuring viola, flutes and subtle electronics - as well as the increased studio production heard on Shelter From the Ash. Actaeon's Fall (Against the Hounds) ushers in like opening credits from a period piece, an instrumental of old English folk that separates Luminous Night from earlier works. Those hints of antiquity are complimented by the forward-thinking Anesthesia, which laments its vengeful lyrics with background hues of psych-folk guitar-work. It's a beautiful and provocative track made all the more alluring by Chasny's vocals, which are markedly emboldened, carrying the same poise but with greater command. Dividing the record in half is Cover Your Wounds With the Sky, a trinkle of piano over drones that prove how capably Six Organs of Admittance can juggle avante-folk with starry ambience.
If School of the Flower had one glaring misstep, it was the title track's excessive mantra, which circled itself for thirteen minutes (thereby amounting a third of the album's running-time) while constantly teasing my skip button. This love of repetitive ragas is ever-apparent on Luminous Night but here Chasny has managed to ingrain them with style, locked in groove under a striking viola solo on River of Heaven. Even with a title so grand, River of Heaven is the closest thing to an epic here, rounding out nicely at seven-plus minutes (unlike The Sun Awakens' twenty-three minute River of Transfiguration). With each composition given equal attention and detail, the result is Six Organs of Admittance's best-conceived offering… lavishly scored and, in some cases, downright sinister. For exit music, we're confronted with Enemies Before the Light, a claustrophobic drone that unleashes Chasny's electric and leads a squall worthy of upsetting any chance for a pretty fade-out. This isn't psych-folk anymore, for whatever that term was worth. This is goth-folk.
In true form, Luminous Night illustrates the innate mood of a season – in this case, autumn – and although released in the dog days of August, this eleventh official album carries the same nomadic sentiments that feel as honest and imperative as the dying foliage around it. Sequenced beautifully to balance lyrical narratives with haunting instrumentals, it's another Six Organs of Admittance album… but so much more.
5 August, 2009 - 20:45 — Ryan Pratt