Music Reviews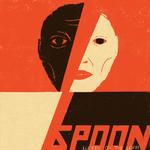 Spoon Lucifer On the Sofa
(Matador)

Having started their career almost 30 years ago, Spoon would be the first to admit that there's value in taking it back to basics. In the lead-up to their 10th album, Lucifer on the Sofa, frontman Britt Daniel made it clear that there's no formal or arbitrary concept to their latest rollicking effort—affirming that it's just good ol' rock n' roll like when they started as a pub band. And though that may be true, the Austin veterans are far too skilled and cunning to underplay themselves—even if their desire to workshop new material in small clubs gave them an added boost of confidence.
Of course, Spoon are reliable musicians who like to take familiar yet unexpected turns. It's not every day that a band decides to open an album with a cover, no less, as they do on Held, which turns the bluesy Smog 1999 original into a stomping swamp rocker. But Held does dictate how Spoon approaches the rest of the album's flow—less eccentric and jittery, a little bit more straightforward, and completely diametrical to 2017's synth-friendly Hot Thoughts. What they do emphasize, and bring back from Hot Thoughts, is playing with groove and feel.
Not that that's always been part of Spoon's essence, a trait which goes back to career touchstones like Kill the Moonlight and Gimme Fiction, but their intent to boogie surrounds their slinky beats and slick guitar fuzz. On The Hardest Cut, Daniel and company churn out warped, Southern-fried riffs with a swaggering confidence and drummer Jim Eno's in-the-pocket beat. The band also makes an Exile on Main St.-like Rolling Stones pivot on Wild, as Daniel comes armed with a soaring, gospel-inspired chorus that finds a tricky balance between Mick Jagger and George Michael.
But their inclination to let loose and kick out the jams only tells one side of the story, given that Lucifer on the Sofa also cements Daniel's reputation as a great performer. "I think I was born to it," Daniel asserts himself on On the Radio, belting out a biting falsetto along with that signature piano riff they're known for—reminding us that this is the same band that wrote The Way We Get By. Daniel takes some strides into '70s soft-rock balladeer on Satellite, allowing his romantic side to show with earnest pleas like "I know I love you more" as he dives into Hall & Oates territory. And, yes, I mean that in the best possible way.
Lucifer on the Sofa could be considered a more straight-ahead, minimalist affair. That said, it also retains Spoon's ability to reshape classic rock sounds and color outside the lines. When in doubt, skip ahead to Astral Jacket for proof, on which they adopt Phil Spector-like production (rumbling timpani and Wurlitzer piano to boot) along with Daniel's lyrical quirks and turn it into an unhurried ballad that could fit in an oldies playlist tucked in between Jim Croce and Bread. It's in Spoon's ability to remain so forthright while keeping their intentions a little bit hazy where their songwriting presents itself in the best light. We've never asked them to spell it out for us, especially when they're at their most direct, and that's why they continue to keep us guessing after all these years.
9 February, 2022 - 20:17 — Juan Edgardo Rodriguez