Music Reviews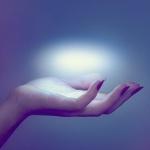 Spoon They Want My Soul
(Loma Vista)

Spoon ended 2010's Transference with the sputtering Nobody Gets Me Like You, a riff on eighties excess that had frontman Britt Daniel questioning, "Those who look through me, do they get me?" Daniel couldn't possibly have had any idea that, at the time, expectations were as high as they could've ever been for the follow up to their career highlight Ga Ga Ga Ga Ga. Daniel may have very well prognosticated the lukewarm response to Transference - just as they were seeing a third decade together - as it was the first time in which they had to question whether they had to seriously prove themselves. Spoon were never interested in writing an infallible record, but Transference being an unexpectedly lurid demonstration of offbeat ideas with little to no cohesion, it was quickly looked upon as the beginning of their impending decline. Seeing as they were foolproof of much criticism up to that point, their winning track record as indie rock's most reliable mainstays was about to get hit with the same reality that bands face as they begin to reach middle age: prove to others they're still part of the new wave.
Emerging in the mid-nineties with little to no identity, Spoon has never really fallen under the rubric of rockist standards. They've held steady for over twenty years, in no accord with prevailing trends, occasionally flirting with tentpole ambitions by chance and not choice. So what does Spoon have to offer after all these years that hasn't been done before, and if so, how do they recover from a small misstep that, in truth, wasn't much of a misstep to begin with. Spoon's response is as casual as it gets in They Want My Soul, forging a solidly constructed set of power pop whilst pronouncing their proverbial strut. If album opener Rent I Pay sounds like Robert Palmer on steroids, then so be it, played confidently with a looseness that puts feeling before precision. That slinky, heavy power crunch is anything but novel, but singularly Spoon, who've always tailored the slick, soft rock sincerity of the eighties while futzing around on some nifty post-production tricks.
It begins to make sense how defensive Spoon are about their craft, how they refuse to be easily pegged, going on their daily life as working musicians with a joy-fueled ease that's anything but soul-crushing. They also work around some of their self-imposed limitations, like in the instantly-familiar Rainy Taxi, which pumps a plinky piano riff as not-so-secret weapon Jim Eno increases the tension with merciless drum work wrapped around bursts of squalling guitar furor. The band plays constantly with loops, sometimes ending the songs right where they started, and in Taxi they let those modish, off center embellishments give the track some upward propulsion. It plays out seamlessly with the more streamlined Do You, one of their strongest offerings in years, which continues their streak of writing meaningful choruses ("Do you want to get understood?/Do you want one thing or are you looking for sainthood?/Do you run when it's just getting good?") as a vulnerable Daniel muses the act of commitment over an infinitely hummable succession of do-dos.
Just as Spoon tinker with their tried-and-true formula, they also have no qualms in returning to the brash energy of their mid-aughts work. The mid tempo vigor of the title track could easily find its place somewhere in Gimme Fiction if you extract the circuitous effects producer Dave Friedmann brings into the final mix. Then there's the jangling chug of Let Be Mine, which teases a false piano bit similar to the one heard in their The OC-approved The Way We Get By until it dismisses it and marches in lockstep with a sinister stride. But the more sumptuous tracks are, unsurprisingly, the ones in which they give themselves the license to take a few left turns from their usual output. They fully embrace the lusciously kinetic bounce of new wave in New York Kiss, which actually manages to rhyme "knew your" with "New York" in a dignified way as a smattering of icy synths coat over the sweeping rhythm.
If Daniel is trying to answer if Spoon is truly understood, then They Want My Soul only brings us a fraction closer to acknowledging their aspirations as an essential unit. Notwithstanding their four-year break after Transference, it doesn't sound like either a cop-out or a labored, elaborate return; if anything, they continue to operate with a restlessness that results from making just enough changes to link their stern commitment to write straight-ahead rock songs with a classic feel. This is Spoon under the management of a major label, though it clearly sends the message that it wants to please on its own terms. The album hones a clear message about how society is marred with malicious leeches and false prophets, but it's just one side of many - most of all, this is Spoon mostly letting loose their perennial white funk, kinda square but almost always rhythmically enticing. They suddenly find themselves threatened to lose their soul, but if they only knew they continue to climb upward with a soul that is very much theirs.
6 August, 2014 - 04:10 — Juan Edgardo Rodriguez