Music Reviews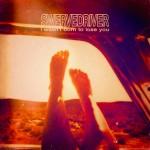 Swervedriver I Wasn't Born to Lose You
(Cobraside)
Buy it from Insound

Swervedriver never were a shoegaze band. While Kevin Shields and Neil Halstead were busy contemplating how to make their guitars sound ethereal and un-guitarlike, Adam Franklin and Jimmy Hartridge were distilling the six-string electric down to its very essence. But when Swervedriver handed Ride's Mark Gardner a demo titled Son of Mustang Ford in 1989, the dominoes tumbled into Alan McGee's path, and they were signed to Creation records. When your label-mates are My Bloody Valentine and Slowdive, it is hard not be relegated to the same classification.
History has a way of repeating itself. Following a couple of record label debacles, and the dissolution of Creation, Swervedriver have still struggled to escape the genre. Given the new context of My Bloody Valentine's triumphant return and the looming shadow of a new Slowdive album, the pattern ineffably continues, whether they intend it to or not. The real question is, why wouldn't they at this point? Given the idolization of the otherworldly that took hold across Brooklyn and elsewhere in late 2009, dream pop and shoegaze have received far more attention than they ever did in the early nineties.
Swervedriver seem indifferent, however. I Wasn't Born to Lose You is a no-frills collection of songs recorded with working-class spirit — an album crafted not after meticulous hours spent on studio headphones, but by four veterans slammed up in a shitty room together armed with battered guitars and analog delay pedals. The team flirt with the jangle and arpeggio that colored 99th Dream, taming the wildness behind their fuzzboxes — but only just barely. The result is the sun-drenched sister of an opiate-subverted Sonic Nurse, the musical equivalent of Coleridge in the afterglow of an acid trip.
There has been something uncharacteristically American following Swervedriver since Last Train to Satansville — a gun-relishing diatribe on love inspired by stateside noir. The familiar tropes of cars, combustion, and nautical allusions make their appearance on this release as well, in metaphors describing "gas stations as churches" and "an unseen sound from the depths below." The subdued layers of voice are distinguishable enough on songs like Autodidact and For a Day Like Tomorrow to syllabically muscle Franklin's lyrical obsessions through the mix. While the material isn't always fresh, Franklin's lyrics remain an underrated strong point for the band — a funneling of their cacophonous energy into the shrewd trajectory of a bullet.
With the exception of their last album, Franklin's breathy drawl has never aimed to overtake the band's natural interplay. And the interplay here is exactly that — play. The dueling guitars fight for attention on the sunny Deep Wound with frenetic intensity. The group turns the Black Sabbath stomp of Red Queen Arms Race on its head, throwing an acoustic progression underneath a chorus reminiscent of late-nineties Tortoise. The bends that rip through For A Day Like Tomorrow sit in that sweet spot on the edge of dissonance and twee. Though devoid of Alan Moulder's trademark reverb, Swervedriver thrive in their newfound clarity and modern production.
Their first album in seventeen years, I Wasn't Born to Lose You will undoubtedly be referred to as a comeback record. But the thing is, Swervedriver has little to come back from. While the band disbanded in relative obscurity in 1998, their material remained consistent throughout a decade rife with britpop, acid house, and grunge. Their success did not hinge on "The Scene that Celebrated Itself," nor was it contingent on the mainstream British press. Swervedriver's latest may appear vacuum-sealed from another era, but if so, an era in which they were ignored at the fringe as outcasts.
6 March, 2015 - 05:22 — Joseph Moore