Music Reviews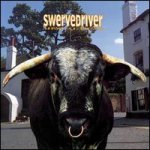 Swervedriver Raise / Mezcal Head (Reissues)
(Second Motion)
Buy it from Insound

In the post-grunge nadir of the early nineties Swervedriver's first two albums – 1991's Raise and 1993's Mezcal Head – should have sealed their reputation as one of the finest British bands of the era. You don't need me to tell you that things didn't exactly pan out that way. Today's musical history books have Swervedriver down as little more than a footnote, erroneously lumped in with the grunge scene or, more commonly, the British shoegaze movement; if ever a band deserved a re-appraisal it is Swervedriver.
Looking back, there seem to be a handful of reasons behind the commercial failure of this Oxford band. For one thing they looked pretty strange, especially guitarist/singer Adam Franklin with his dreadlocked hair. The timing of their emergence probably didn't help either; the dense, atmospheric Raise was released when grunge was still flavour of the month in the UK; its successor Mezcal Head, a more polished rock album with a distinctly American influence, must have sounded like an unwelcome guest at the burgeoning Britpop dinner party. For one reason or another, Swervedriver just didn't seem to fit; the UK music press knew it and, crucially, the band's label Creation Records knew it. By the time 1995's Ejector Seat Reservation arrived, the folks at Creation were far too besotted with Oasis to bother promoting the album. Swervedriver were dropped shortly after its release and Alan McGee went on to win the NME Godlike Genius Award for 1995. No wonder a dejected Adam Franklin moved to the US shortly afterwards. Swervedriver's moment had passed.
Nearly eighteen years have passed since Raise's 1991 release but the glorious opener Sci-Flyer still sounds positively thrilling today. Graham Bonner's explosive drum work is packed with fills that evoke an elaborate NYE fireworks display, while the duelling guitars of Franklin and Jimmy Hartridge fuse thunderous power with melodic subtlety. Franklin's vocals might sit low in the mix, but Sci-Flyer is no shoegaze track; this pure visceral rock 'n' roll at its very best. Further highlights come thick and fast, with Son Of Mustang Ford, Sandblasted and the anthemic Rave Down all maintaining the high standards of the opener.
The tempo shifts back and forth, but Raise remains an intense listening experience from start to finish. Detractors might accuse Raise of sounding dated, a geographically confused artefact from the grunge period, but I have to disagree; nothing else in 1991 sounded quite like Swervedriver, and few guitar bands – and I'm struggling to think of any from these shores – have scaled these heights since. The re-mastered version features four bonus tracks, the pick of which has to be the sprawling Andalucia. A 2xCD deluxe edition could have been interesting – the band recorded plenty of interesting b-sides and EP tracks around this time – but it's difficult to complain about the quality of the thirteen tunes included. This is truly a landmark album in British rock music. (9)
Mezcal Head was my introduction to Swervedriver and will always occupy a special place in my musical memory. Four or five years ago I had the pleasure of living with an obsessive Swervedriver fan who would blast out classic tracks like Duel and Last Train To Satansville from his basement room on a daily basis. If it had been anything else I would have probably snapped the CD in half but, by a curious process of osmosis, the band's melodies began to work their way into my head. Intrigued, I delved further into the Swervedriver catalogue, absorbing tracks from Raise, Ejector Seat Reservation, and, to a lesser extent, their final album 99th Dream. As good as these records were, however, I always found myself coming back to Mezcal Head; it's just that kind of record.
1993 was hardly a landmark year in British music. Yes, a period of boom was just around the corner but people were still listening to a lot of dreadful music. While Suede's début album won the Mercury Prize, the Brit Award for Best British Group went to Simply Red and the best-selling album in the UK was Meatloaf's Bat Out Of Hell II. I can't help but think that all those Meatloaf fans would have loved Mezcal Head's signature track, Duel (an NME Single of the Week, nonetheless), but very few of them got the chance to hear it. Duel remains the band's best known song and for good reason: it still sounds like a blast of fresh air sixteen years on. But if Duel is the only Swervedriver song you know, you're in for a treat: Mezcal Head has plenty more where that came from.
Last Train To Satansville is an epic, narrative-based tune which name checks Hitchcock's Strangers On A Train and conjures up a palpable sense of noir-ish paranoia. If you think you can hear a roaring motorcycle engine in the outro it's because you can: the band took a Kawasaki into the studio for this very purpose. That's commitment for you.
MM Abduction and the Thatcher-baiting Harry & Maggie are great pop songs, while Girl on a Motorbike and Duress are dreamier, atmospheric cuts, which set the listener up for the thrilling finale of You Find It Everywhere. The original US release tacked on the excellent Never Lose That Feeling but, for the purists, You Find It Everywhere is Mezcal Head's perfect closing tune, a searching, minimalist mid-tempo rocker that just commands you to go back to track one and experience the whole thing one more time.
For my money, Mezcal Head is one of the most criminally underrated records of the nineties. It's Swervedriver's finest hour and perhaps one of the last great British rock albums. You should own it. Millions of other music fans should own it. History might have underestimated the importance of Swervedriver but there's nothing to stop us re-writing history. (10)
Buy these classic albums at Insound.com
21 January, 2009 - 16:49 — David Coleman