Music Reviews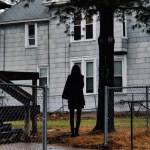 The Tallest Man on Earth Dark Bird Is Home
(Dead Oceans)

Kristian Mattson's fourth album as The Tallest Man on Earth lies somewhere between the two biggest records of 2015 to have sprung from "folk" origins: Sufjan Stevens's Carrie & Lowell and Mumford & Sons' Wilder Mind. Luckily, Dark Bird Is Home hews far closer to the intimate elegance of the former, but it does share Wilder Mind's expansion of its creator's acoustic origins. It's to the album's credit that it accomplishes this expansion without losing the emotional or musical subtlety of its predecessors, or without reverting to the empty stadium-filling of Mumford & Sons. The price that the shift in sound comes at is the loss of some of the naked passion of Matsson's previous output, as well as a greater variance in quality between songs.
Matsson's decision to "go bigger" on Dark Bird Is Home is not a surprising one. 2012's There's No Leaving Now suffered from a sense of musical stasis, as it felt that his limited ingredients of acoustic guitar, voice and occasional piano were delivering diminishing returns. While not all of the songs on Dark Bird abandon this formula, the record shows no hesitation when it does commit to a larger sound. Synths, drums, pianos, strings, electric guitar, horns- Matsson pulls out all the stops to create a full-bodied sound. First single Sagres announced this, immediately jumping forth as if sprung from a brighter version of Neon Bible. Elsewhere, the wonderful Beginners has one of the most melodic accompaniments of any TMOE song, while Singers sounds like it repurposes the guitar line from Nico's These Days. What results is a frequently gorgeous but never overwrought effect, reminiscent of Carrie & Lowell's ability to feel both enveloping and spacious.
Matsson has a curious writing style, in which his songs seem to operate within one or two chords, with slight variations or accompaniments to that basis. Depending on the song, that can either make them seem stale and predictable or give them a distinctive sense of thrust. Dark Bird Is Home more frequently breaks out of that pattern, both structurally and on the surface. Unfortunately, when it doesn't, the softening of the production doesn't let Mattson's bare-knuckle style of performing carry the songs, as seen in Fields Of Our Home and Seventeen. That leads to a trade-off with the album as a whole: the expanded production is beautiful to listen to, but it takes away a lot of the impact and intensity of records like The Wild Hunt and Shallow Grave.
Matsson has always worked in a lyrical style that is both dense and obscure in meaning, as his lyrics usually suggest a tone or conjure an image rather than making any direct statements. Here, his lyrics are as evocative as ever, creating a mix of loss, confusion and resolve without ever touching any of them on the nose. The closing title track opens with the nonsensical "And so there were no higher mountains / It's all in your hand / Nelly was the future sea / And out sails the plan," but still manages to reach the album's emotional height. Sagres almost seems to play off these hidden meanings, as it cuts through a barrage of confusing sentiments with an exasperated "It's just all this fucking doubt." Matsson has repeatedly billed this album as his "most personal," but one could only know that by assuming he means that the words are personal to him, not anyone else. His subtlety and poeticism as a lyricist is impressive, but the emotional gut-punch the album seems intended to deliver is undercut by his indirectness.
Dark Bird Is Home is an improvement over the Tallest Man on Earth's previous effort, as it breaks out of his established musical palette just when it began to feel as if he had nothing else to offer. The songwriting here isn't just adding superficial layers to Matsson's previous sound, it's a step forward in style. So while that may make the album his most pleasing first listen, the dulling of the edges of his previous work keep it from being one of the more memorable.
14 May, 2015 - 04:56 — Brad Hanford