Music Reviews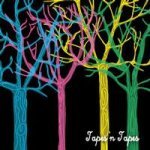 Tapes 'n Tapes The Loon
(XL)

There's always a next big thing. Last year the Arcade Fire reaffirmed belief that intelligent, offbeat guitar albums could sell well to record labels and the pulp press. One could argue that they blew up because they represented a slew of groups making intelligent indie that somehow looks back to new wave with a future-facing stance, ideally suited to sound-tracking the foibles and victories of their peer group. Minnesota's Tapes N Tapes are in the running to succeed with a sleeper hit in a similar fashion. They've earned this status independently, selling 10,000 copies of their debut from their bedrooms last year, having toured the USA significantly since their 2003 inception. The Loon fizzes with a concoction of slightly disparate elements that ache current fashion. Through no fault of the band, at present there are loads of great records in a related bracket (see recent debuts by Smokers Die Younger, Semifinalists and the S-1 Committee). This doesn't detract from a solid, interesting album, though. There's enough quality here to make for a deserved increase in popularity.
It's no crime to ache fashion with the proviso that you execute stylishly. Tapes provide a group of strong, varied songs delivered with infectious neutrality. It seems fitting that The Loon credits Grier, Hanson, Neary, Kretzmann and Appelwick for playing on the record, but attributes the rump duties to Tapes, N, and Tapes. The Loon is a victory for anonymity. Custom identikit pop for people with the music taste but not the personal surety to back up their haircut, and good music to most. Just Drums has shades of Talking Heads and the retro Street Fighter 2 machines in Williamsburg. It would advertise any vainly pretentious but ultimately warm hearted clothing chain adeptly. There's also more than a touch of Lo-Fi and alt. country to these proceedings. In Houston could be Granddaddy and Josh Rouse jamming in a devil lounge setting, complete with allusions to "high jump kings with road side stirrups". Manitoba practically has Ed Harcourt's hung over body draped across its charming fireplace.
I'd be lying if I said that everything here moves me. The nautical imagery of The Iliad stems like wallpaper, and Cowbell sounds like game show music for sanitized Adam Sandler funerals. That's purely my take though, and Tapes 'N Tapes cancel any disillusionment with shining instances like Omaha. It's one of the most affecting songs I've heard all year, touching on the good points of both Wire and Four Tet. Elsewhere the closing Jakov's Suite exudes driving jagged irreverence like Franz Ferdinand at their best, and I'm left with a hunch that these gents have enough ammunition to make jaws of many tastes drop momentarily.
In a regular scheme of things The Loon would be manna from heaven for a small segment of the Mallrats generation (at the age they're at now), so it's a pleasure to see such intricate pop given a shot at ubiquity. Tapes 'n Tapes have created their own luck, and circumstances may well have conspired in the most favourable way. Their time is now.
24 July, 2006 - 22:00 — Tom Lee