Music Reviews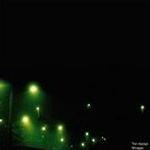 Tim Hecker Mirages
(Alien8)

One particular aspect of music that I find fulfilling is its ability to effortlessly stimulate intense associations that you hold with those particular sounds, which are established from the circumstances surrounding your previous experiences of that music. With many records this can allow a more intimate and personal enjoyment with every subsequent listening. Of course, this can have a similarly inverse effect if those circumstances are less than enjoyable, and can ruin further encounters no matter where and when the record is listened to.
Tim Hecker encourages a solitary and introverted experience on his new full-length, Mirages, as I have discovered this autumn. This is, providing you are not attacked by phantom leaves as often is the case, a pleasurable occurrence. The music is especially suited to brooding landscapes where the senses are aligned in sharing a contemplative, meditative state. This is certainly nothing new for Hecker; his previous two albums have invited the listener to enjoy his music alone - his peculiar blend of contemplative ambience, drones and uplifting melodies inspire an individual response to this experience.
It is difficult to interpret Mirages ambiguously; the themes that emerge here have been revisited by Hecker throughout his musical career - loneliness and isolation. But, as with a large amount of ambient music, there is an inherent focus on consolation through mutual solitude. On his second full-length, Radio Amor, Hecker created one long piece without a break, and promoted this concept of seclusion through his fascination with samples of distant transmissions barely reaching our ears - in this case from out at sea. Remote human contact and desperate attempts at communication permeate his work, as barely recognisable broadcasts flow in and out of our consciousness.
But Mirages has an undeniably darker feel to his previous records. Although it is difficult to correctly and fully interpret ambient music because of its inescapable openness to subjectivity, I found that after listening I construed a sense of apathy towards neon-lit cityscapes, and perhaps the loneliness that this backdrop provides. The abrasive swirls of distortion and harsh drones mixed with melodic resonances remind me of brash Brutalist structures, juxtaposed with the glowing reverie of autumn time. The twisting silhouettes of trees seem to be alluded to, using contortions of death metal guitar in the album's opener, Acéphale.
The album unravels flowingly at its own pace, revisiting the erosive swells consistently, padded out with rich melodies with piano and organ undulations. He is joined on Mirages with guitar contributions from Oren Ambarchi on Kaito, while Fly Pan Am add to Aerial Silver, and finally David Bryant appears on Incurably Optimistic! the album's epic closer. Though these collaborators add new elements to Hecker's musical range, it's distinctly his work, which has its positives and negatives. Whilst many composers might agree that such an instantly recognisable sound such as Hecker's is a downside, arguably Mirages, the fourth album under his own name, is his most accomplished and cohesive release to date and with a careful consideration of his previous records the tone and atmosphere of this album is vastly different and therefore just as rewarding as those earlier recordings.
Another problem with ambient and electronic music is its tendency to become too withdrawn and exclusive, perhaps part of the isolation it often presents. But Hecker's titling of Incurably Optimistic! suggests that he is acknowledging the fact that many similar artists take their work a little too seriously, contrasting with the emotional intensity of the albums finisher.
Mirages is a perhaps Hecker's most coherent effort to date and has established his ability to compose and arrange huge, sublime soundscapes. His work subtly suggests a Romanticist perspective on modern life and its different environments, effortlessly soundtracking the surroundings of the listener. I anticipate his next musical venture with interest, but until then we can only celebrate this talented composer and his dexterity in uniting extremes to create an impressive work.
26 January, 2005 - 00:00 — Neil Insh