Music Reviews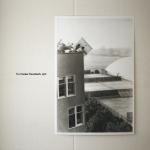 Tim Hecker Ravedeath, 1972
(Kranky)

Montreal born Tim Hecker is ten years into his recordings as an electronic composer, a landscape noise maker of sorts, who started off under the Jetone moniker where he established himself as an electronic producer. On the five records he has released under his own name, Hecker has sculpted his way into a position as one of the most celebrated and innovative electronic musicians of recent times.
Ambient is a lazy term, no doubt about that. But it serves as a default connection point to the music or more of a tool of recognition perhaps. What Hecker creates goes far beyond what the slavish term ambient subscribes to in terms of meaning, and transcends the lengths and barriers of that genre. Tracing back from Hecker's debut, Haunt Me, Haunt Me, Do It Again (2001) he has built upon a vast array of techniques and a very keen interest in technologies as a form of perverting sounds to create patterns and waves on a sonic plateau that many rarely visit.
As a modern composer it is hard to compare him to another. The sheer intensity and dynamics of the music see it shift into all sorts of spaces. For this reason you will find fans all over the musical spectrum, from electronic and dance music fans, through indie artschool kids to pure metal heads; the might of his dynamics and, in essence, the moods and emotions, pillars and imagery of his music hit in many different ways.
Ravedeath, 1972 is no different. Recorded initially in an Icelandic chapel on pipe organ primarily, the record is awash with the feeling of isolation and teaming with crushing amplified annihilation. To be expected of course, Hecker has made this his leitmotif. After recording the initial parts in the chapel, Hecker then took that sound to the studio to experiment, feeding it through all manner of studio toys. What resulted is ultimately an album of destructive beauty. Elegance married with sonic destruction!
In The Fog is the perfect example of these themes. Haunted and ethereal, in three parts, it begins as a kind of industrial organ ballad, flourished with synth drops it slowly moves into a disquieting church recital, given the Hecker treatment, before becoming distorted it plums in and out, swelling with might and a reducing back until midway through the third section where all hell is let loose in a roar of tangible dissonance.
Whilst the shards of pulsing and distorted noise are somewhat part of his main attack on the senses, as a composer he is not averse to dreamy (back to that word) ambience. No Drums is exactly what it says, a quiet pause before moving into the orchestrated dramatics of Hatred Of Music (I & II), passionate and jaw dropping its shaking bass will have you trembling before it is done.
Shoegaze music has obviously influenced Hecker's development as an artist, and the biggest ode to this affinity for bands like My Bloody Valentine and Slowdive comes through on Studio Suicide, one of the more straight forward compositions on this record. We are then taken into the next three part torrent In The Air, indulgently treated to a mountainous yet shakily melodic sweeping piece of taut feedback. Piano droplets pepper the opening, then along comes that sense of infinite melancholy that is painted through many of Hecker's records. Beautifully dramatised an almost ghostly vocal quivers through part III and we are removed to a distant place, somewhere of complete solitude then suddenly we are back in the room.
When talking about Tim Hecker, we must talk about form of music. He is rooted in the abstract, distanced from reality in a way. Spatially he locates alien places, but places we can connect to. In this sense we can make this music personal on an impersonal level (if that makes sense), in terms of creating images and patterns out of the world he has created. Conceptually Ravedeath seems to be pointing at an end to music, or the endlessness of music. Hatred of Music under all the distortion and noise remains triumphant, the piano is a resonating and fundamentally poignant part to this collection. Is Hecker pointing to the indestructibility of sound, or to the end of music? He walks that line in which defining "music" becomes a clouded judgement in itself. What of the future then?
They say electronic producers are the new classical composers.
Judging by Ravedeath, 1972, and Hecker's back catalogue in general..
Whoever they are, aren't wrong!
7 April, 2011 - 05:46 — Marc Higgins