Music Reviews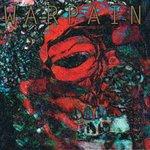 Warpaint The Fool
(Rough Trade)

What ever happened to some old fashioned elegance? In these days of vintage aspirations and chilled states of mind, there's a certain loss for more customary ways to transmit emotion. Technical proficiency has become a crutch for artists to further their intuitions, yet only manage to scrape the surface off past influences. Warpaint like to work the other way around. Instead of painstakingly cluttering an amalgam of atmospheric wizardry to their spacious sound, they work around the nitty-gritty of rock music so they can discover how to add more dimensions. This was exemplified quite consummately on their EP, Exquisite Corpse, a fully realized set of powerful songs that balanced ferocious romanticism with trancelike dissonance.
After much celebrated praise by grabbing the attention of both club rats and the Hollywood elite alike, the Los Angeles foursome have finally lifted their layered grey curtain after making the rounds for many, many years. The Fool sounds wistfully distant, as if evoking alienation from even the slightest touch of hostility. Set your Arms Down opens with Emily Kokal and Theresa Wayman's haunting harmonies and warped guitars, leading the way while the rhythm section suddenly changes gears. As the outro extends up to a mid-level range, it sets the tone for Warpaint's predilection to maintain balance instead of raising sounds towards their impending collapse. The track Warpaint takes a sharp turn towards an early 90's grunge aesthetic, featuring atonal riffs and disorienting repetition that present the sort of nihilistic behavior Jerry Cantrell would formerly stir up with Alice in Chains.
Contrary to Exquisite Corpse, The Fool hardly revolts, choosing to display a pensive demeanor with its ominous structural sequencing. There are hardly any brash moments like those heard in past tracks like Elephants or Beetles. Undertow does break the plodding by actually reflecting an alluring inventory of melodic guitar notes and reverbed effects. Still, those soothing dream pop textures are practically rejected, favoring a fully guitar centric approach with the occasional melancholic piano key or slight electronic synths. By far, The Fool's centerpiece is Kokal and Wayman's heavy use of interlacing guitars and echoing basslines. Majesty couldn't have been incepted without knowing the existence of U2's more experimental phase (think Zooropa), sharing a strong similarity to Brian Eno's ambient sound effects and the Edge's delay pedals.
The Fool flows like a dramatic mood piece – it sustains a homogeneous sound from beginning to end, casually changing course when it begins to drain itself out. These moments usually don't last very long – they vary from funked out self-proclamations (Composure) to looping processing and sparse acoustic touches (Shadows). But those self-assured statements always turn to dust, leaving one wishing for their raucous freak-outs. Nevertheless, The Fool rewards at almost every step of the way with its experimental touches. Even if borderline indescribable, it makes sense out of the outlandish and turns it into artfully dexterous. For Warpaint to alter the pattern so seamlessly makes it all the worthwhile.
20 October, 2010 - 21:46 — Juan Edgardo Rodriguez