Music Reviews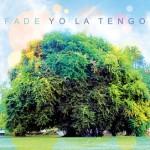 Yo La Tengo Fade
(Matador)

Yo La Tengo has never been an easily predictable band, and that's saying quite a bit for a band closing in on 30 years of activity. While most new releases by such multigenerational artists are usually left as after-thoughts in the minds of most music fans (comments such as "Oh, I didn't think they still made music" are often thrown around with only mild enthusiasm), Yo La Tengo has been an interesting exception to this rule, as they consistently garner attention from both new and old fans every 3-4 years without any reunions or "comeback album" hype to back them. This is largely due to their ability to keep people guessing with their eclectic taste for songwriting, as albums ranging from the classic I Can Hear the Heart Beating As One to their most recent, 2009's Popular Songs, could abruptly change styles at the drop of a hat, with harrowing, feedback-drenched sprawls sitting not too far from a Beach Boys cover.
Despite their penchant for variety, however, Yo La Tengo is nevertheless a band built on consistency: They've basically had the same line-up since the early nineties, and members Ira Kaplan and Georgia Hubley are pretty much the last great indie rock power couple since Thurston Moore and Kim Gordon's relationship tragically bit the dust. Not to mention, some of the bands greatest albums, like 1993's shoegaze-y opus Painful and 2000's midnight blue masterpiece And Then Nothing Turned Itself Inside Out, also happen to be some of the bands most concise releases, and have helped establish what would be considered the "classic" Yo La Tengo sound.
This is mainly the realm in which Fade falls in, as the band's latest release for Matador feels more indebted to this "classic" sound than any of their releases from the past decade. There's an air of familiarity to the group's latest, with many of the album's tracks falling within the atmospheric, gentle indie rock spectrum they've become known for, and it feels as though Yo La Tengo have grown content with just being Yo La Tengo. They even remember to include the obligatory fuzzed-out rocker in Paddle Foreword, this album's Sugarcube, just to further balance out the equation. Normally, this is where we'd close the book on Yo La Tengo, as this must mean that they've just run out of interesting things to say, and hey, it's been a good run for 30 years anyway, right?
But "playing it safe" would hardly be accurate in describing Yo La Tengo's approach on Fade, as the exhilarating and entrancing Ohm, the album's opening track, presents a different motive from the group. Complete with a trippy, droning riff, lyrics that reflect on the passage of time, and Ira Kaplan's loose, fiery guitar static, Ohm is as adventurous, hypnotic, and as inviting as any of the band's best material, and proof that they can sound completely fresh while still exercising familiarity. But it should be noted that Ohm, which clocks in at just under seven minutes, is the longest track found amongst Fade's ten tracks. This may not seem incredibly significant at first, but when compared to their last album, where three out of twelve tracks sat around the ten minute mark or more, it reveals a significant effort by the group to trim the fat, eschewing lengthy jams and drones for what might be the band's most fully focused, cohesive, and "song-oriented" effort yet.
But "cohesive" might not be the first thing that comes to mind upon listening to Fade for the first time, as the album's ten tracks, as relatively simple and even standard as they are for Yo La Tengo, exist in dense, foggy ecosystems as vibrant and full of life as the breathtaking tree on the album cover. Through even the simplest of tracks, Yo La Tengo maintain an aural glow from beginning to end, with tracks like Stupid Things and the folky I'll Be Around exuding a somber and sincere type of romance and elegance that converge seamlessly. The album's stellar production is certainly a contributing factor, as producer John McEntire, who proves to be an excellent fit for the group, breathes life into nearly every element of Yo La Tengo's sound, while also adding some orchestral touches to bring a more grandiose feeling to some tracks without sounding overbearing. But as good as the more noticeable elements of McEntire's production are, its real success is in how it never steals the show from the trio, as each song feels more like an intimate session between three highly compatible people in an attempt to express the most honest of feelings held between two . This is most evidently seen on the album's final track, Before We Run, as the track's horn swells and strings certainly add a dramatic punch, but feel insignificant when standing up against such poignantly simple yet revealing lines like "Hold me in your arms, be still, be there / I'll hold you in mine before we run." This goes to show the greatest and possibly most vital consistency seen within Yo La Tengo not just on this album, but throughout most of their career: No matter what approach the band takes, their music always maintains the intimacy of staring into a loved one's eyes.
There was a good chance that Fade may have been more aptly named than any of us would have hoped for, as it's not unimaginable for a band as long-running as Yo La Tengo to finally lose their luster by album thirteen. Even when they're operating at their most wildly and unpredictable, it's still not entirely hard for seasoned fans of the group to know what they're getting into, and Fade is certainly no exception to this. But if anything, Fade is a sign of perseverance for the group, as the album perfectly details just what is so essential and appealing about the group, and why there will always be a place for these guys in the world of indie rock.
16 January, 2013 - 09:15 — Peter Quinton