Music Reviews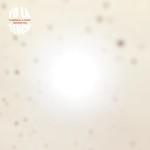 Yo La Tengo There's a Riot Goin' On...
(Matador)
Buy it from Insound

It's something of a riddle to decipher the duplicitous nature of Yo La Tengo. On the one hand, the longstanding Hoboken, New Jersey trio have guided others in contemplation with their eased-up, polite discourse. On the other, they've behaved like middle-aged smart alecks who can alienate anyone with their clever ripostes. There's an undeniable charm in how they handle their business with a nonplussed sense of comfort. It can sometimes eclipse their emotional state, given how their free-form improvisations can often take their own course. But as a result, they carry that dysfunction throughout their career full of pride and possibility.
There's a Riot Goin' On, Yo La Tengo's fifteenth studio album, encompasses a covertly political role. Inspired by Sly & the Family Stone's 1971 funk opus of the same name, the band considers the cyclical patterns between civil unrest and failed policies for a whole new era. That said, the ambivalent, pick-and-choose approach of the album could also serve as some monastic mood piece. It could very well be about anything at all, a peaceful demonstration that, on the surface level, is meant to cancel all the outside noise.
It begins with You Are Here, a hypnotic instrumental that immediately brings to mind the mellow subtleties of 2000's ...And Then Nothing Turned Itself Inside-Out. It's not a direct follow-up, either- their last full-length, Fade, also broke the rigid and needless rules of jam-oriented rock by adding some offbeat sound textures to the song's repetitive grooves. This is a template that Yo La Tengo has worked with before, and it also explains why as the years have passed they rather pace themselves with a contemplative presence. But even when they're at their most, well, calmly unhinged, they still have an affinity for classic pop songcraft. A song like Shades of Blue, for instance, does give a nice contrast to the album's overall tonal ambiance as it displays their refined knack for hushed balladry.
It's also easy to ignore how electronic music has always informed their work throughout the years, even if it has never been the most prominent aspect of their songwriting sensibilities. Songs like She Might, She Will and Out of the Blue utilize pulsing keyboard lines and reverberating vocal harmonies to give a fuller, more rounded appearance to Ira Kaplan's esoteric guitar parts. For You Too is perhaps the sole track in There's a Riot... that more closely resembles their leaner, guitar-based indie rock. But for the most part, the grander scope of the album is firmly established once it reaches its muted middle half of Dream Dream Away and Shortwave, a practically joint two-part composition which begins with a minimal celestial atmosphere until it evolves into a raga-inspired, mind-expanding sonic trip that seems to take after Popol Vuh's iconic Aguirre score. It's an anomaly for them considering they tend to bookend their longer songs.
Nevertheless, the wandering, fractured constitution of There's a Riot... does inevitably allow Yo La Tengo to make some baffling choices. They've always been ones to stretch out their albums over the hour mark, and though they usually grant a generous amount of blissed-out detours, they can also operate on shaky terrain. Borderline novelty songs like Polynesia #1 - based on a Michael Hurley song - put Georgia Hubley's pacifying vocals front and center, as it promptly creates an image of escape even if it's an expected choice on their part. "Esportes Casual" also sounds like a frivolous afterthought, a ninety-second interlude that, though well intended, breaks the illusion of Antonio Carlos Jobim's otherwise sublime bossa nova piece Aguas de Marco. Other diversions, like the Brill Building pop-inspired Forever, fare much better, if only because they've already given an ethereal beauty to rhythm and blues in previous outings.
There are traces of domestic uncertainty throughout There's a Riot's seraphic passages, usually during times of private contemplation - these are characters who ache over their loved ones, quarrel over their differences or think about finding a way out. That alone justifies Yo La Tengo's low-key riot, a reminder that the unrest which exists within all of us begins from one's mental processes. Kaplan and Hubley have always been exceptionally adept at communicating that discomfort, as they also speak from personal experience. It solidifies the fact that There's a Riot... was never meant to be this bold political statement. And why would it be? There's a dime a dozen of those right now. Instead, Yo La Tengo wants us to absorb their calm serenity, and that it's okay to sit down and distance ourselves from the negativity we encounter from time to time. [Believe the Hype]
21 March, 2018 - 06:22 — Juan Edgardo Rodriguez