Music Reviews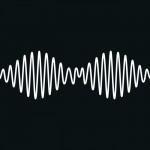 Arctic Monkeys AM
(Domino)

Arctic Monkeys have come a very long way since they burst out of Sheffield, clad in Fred Perry garms and Adidas Originals, surrounded by a huge amount of media hype most were sure would fade out like a Lib Dem manifesto. Almost 8 years later, they can now really stake a claim to be mentioned in the same bracket as the very best British bands. With each record Turner has further established his own genius, whilst the band's evolution, not too dissimilar to the album-by-album catharsis of a Radiohead or The Smiths, has allowed the band to develop into the sophisticated superpower that they without doubt have become.
AM is laced with breakneck cool and burning provocation, and lyrically, as we've come to expect from Mr. Turner, it's untouchable. Turner's chops are a franker sequel of the lyrical perfection that was achieved with 2011's triumphing Suck It And See, characterized by unparalleled intelligence and spotless wit. This time, though, an interaction with a potent musical provocation which falls somewhere between stimulating, hip-hop infused rhythm and blues, and retro rock, it works to make a delectable memoir of lustful perfection that will leave listeners lascivious in its wake. It goes without saying that we can expect a worldwide baby boom come summer 2014.
The lyrical prowess is evident right from the outset. The entirety of Do I Wanna Know? scintillates, acting as a stringent metaphor to the inception of foreplay in a dimly lit boudoir. Consequently, it's a curtain raiser that outwardly states that Turner is in possession of a libidinous mindset, and the result is an exquisite weaving of words, with none wasted, around a slow-burning fuse that only requires an undeviating foot stomp and a severely hypnotic, circular riff. Turner manages to find evasive rhymes and links to cross reference his lyrics with even more consummate ease than before, and it's the prominence of this from the start to the finish of AM that really exemplifies his genius.
Of course, we've all heard R U Mine?. It's over a year old in itself, and was released as a stand alone single in between albums whilst the band were touring. It acted as the first signs that the band had evolved to the point where they were in the position to catapult a raunchy libido to the forefront of the blueprint. Since then, it's become the one track that is most eagerly anticipated at live shows, and can be looked at as a milestone as crucial as the first defining metamorphosis that was 2009's Humbug. R U Mine?, therefore, had to make an appearance on this album, and it slots in seamlessly, and acts as the most severe example of how Jamie Cook's riffing has advanced to the cultured level that we hear throughout AM.
One of the most outwardly developed aspects of AM is the prominence of the falsettos of Nick O'Malley and Matt Helders. As a consequence, the raunchiness and provocativeness is amplified hundredfold, and the vocal marriage between the falsettos and Turner's spell binding artistry is one that is not clouded by any misgivings or mistrust. It's yet another mark of just how the tracksuit-wearing teenage prodigies have turned from boys to men, and that their music is now a direct conduit of the seasoned, cultured cultivation that they have undertaken. Arctic Monkeys have now made 5 exemplary LPs; each as defining as its predecessor, and each a progression that is a consequence of a desire to constantly develop themselves as a band and maintain not only the quality, but the viridity of their sound also.
It would be unfair to compare AM to its predecessors by means of a rating out of ten, or to definitively say it is better than any of them. Each represents a phoenix rising from the ashes in itself, without the previous installment having died out beforehand. It's easy to see this from the likes of Arabella, which cross-stitches serious R'n'B with a chorus so Sabbath you're surprised Ozzy Osbourne doesn't pipe up with a huge "Oh Lord, yeah!". I Want It All pollutes glam-rock with a drier, grittier guitar scrawl that goes full circle in a meticulous advance. Mad Sounds is the aftermath of perfect intercourse, where you tenderly tell your lover how much you love them before preparing yourself to do it all over again. Why Do You Only Call Me When You're High? sounds like it's been ripped from a Jurassic 5 mixtape before Turner's exacerbated thirst to relieve his libido once again shines through. Obviously, it goes without saying that everything is lyrically perfect; impossibly clever and scrupulous, trademarking the artists they are.
Ultimately, AM is the latest jewel in a crown that will continue to increase in value for a long time to come. It is flawless, and a true ascendance from boys to men. It was clear from the band's incredible headline set at Glastonbury this summer that Arctic Monkeys are now, without doubt, one of British music's most valuable commodities, reveling in the limelight without being overbearing and divulging an utterly watertight display. The transition from Sheffield boys to California residents has undoubtedly been a key factor in the shedding of the skin, and Josh Homme's tones even appear on Knee Socks to remind us of who their drinking buddies are now. This is perfection from a band at the absolute top of their game, but this by no means implies that they've peaked. There is so much genius in Arctic Monkeys' ranks that they will continue to shed skins and continue to make albums of this quality. Right now, no British band can touch this lot.
9 September, 2013 - 04:39 — Carl Purvis