Music Reviews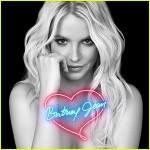 Britney Spears Britney Jean
(RCA)

It has been a thoroughly disappointing time for anyone hoping to derive joy from major popstar releases this year (ARTPOP? Prism? Bangerz? Really?). This may not seem like a particularly troublesome statement, especially with so much quality output from artists outside the top-40 radio sphere, but one would imagine that a pop veteran such as Britney Spears would use such a ho-hum state-of-affairs to their advantage. However on Britney Jean everyone involved seems completely oblivious to the outside world.
According to the singer herself, her eighth studio album is meant to be a very personal affair. By Britney's usual standards, this is more or less true: an incredible 9 of the 10 tracks are co-written by her; for the first time since the early 2000s Britney's voice sounds human, and the amount of more introspective midtempo tracks on the disc indicates that at least someone on her team wants to give off some semblance of depth and vulnerability. Let us give Britney the benefit of the doubt and say this was all her doing —after all, Spears' music is usually so devoid of presence and personality that the thought of her being even marginally involved in one of her own projects is rather uplifting.
It is this involvement of hers that probably led to the inclusion of a bunch of tracks that sound like Britney circa 1999, when her sex kitten yowls were at their most fierce. Her unrestrained ad libbing on Tik Tik Boom is ridiculous but at least it sounds like she is committed, and the opening track Alien is decently good, although oddly incongruous with the rest of the record. Schlock like the sappy Chillin' With You, featuring her own sister, and the Katy Perry-assisted Passenger are the kind of songs that result when a performer trained to entice tries to emote, and all that comes out is innocently awful music that is completely unaware of how bad it sounds. Nevertheless, it says much that this is what's being presented as intimate and personal, as though the only persona Britney knows how to embody when given free rein by her management and producers is her 17 year old teenybopper self. But now Spears is a 32 year old mother of two, and this record brings us no closer to knowing who she is or what her life is like.
It doesn't help that the record is executive produced by the bane of self-respecting music listeners, Black Eyed Peas frontman will.i.am. Backed up by masters of electronica David Guetta, Diplo and Swedish House Mafia's Sebastian Ingrosso, they all make sure to drop a storm of ugly, trite and utterly soulless EDM breakdowns and dubstep drops whenever they can. Britney Spears was never one for taste or experimentation (with the exception of the dubstep influences on 2007's Blackout), but the cheap eurotrash templates of tracks such as It Should Be Easy, Body Ache and Til It's Gone cannot be excused by the assertion that they are catchy or danceable. In fact, the only half-pardonable cut that follows this formula is lead single Work Bitch, and that is only because Spears' vocal tics are so bizarre they make the song memorable.
After nearly fifteen years of successfully releasing material with little evidence of growth or stylistic evolution, the longevity of Britney's career is something any popstar would envy, but one has to wonder how long this facade will go on. Frustratingly, if Britney Jean is any indication, we're in for a long wait.
6 December, 2013 - 04:53 — Luiza Lodder