Music Reviews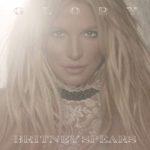 Britney Spears Glory
(RCA)

"All I need is your love and a little bit of patience" Britney Spears purrs on the woozy banger Just Luv Me, five songs into one of her most ambitious records yet. Indeed, the lyric accurately embodies the attitude Spears has been asking of her listeners ever since her personal troubles imploded in 2007. Comebacks notwithstanding, she has never been the same since. 2008's Circus produced a slew of hits and a world tour, but at the center of the extravaganza stood a woman who, by her own admission, no longer seemed interested in her role as a performer. "It's bad. I'm sad," she recounts in the documentary Britney: For The Record that same year. The album that followed—2011's Femme Fatale—showed no intention of expanding upon her vulnerabilities. Instead, it amped up the photoshop and the synths, producing increasingly robotic odes to sex and partying. Conscious of how artificial her sound and image had become, 2013's Britney Jean sought to personalize the whole affair, yet enlisted none other than will.i.am as the executive producer. The result was cheesy and underwhelming, both artistically and commercially. Nevertheless, throughout these years Spears has retained a significant portion of her fandom, one that defends her lip-syncing and her lacklustre dancing and always campaigns to send her songs to the top of the charts. It would seem that Glory is the reward they have all been waiting for.
And as far as Britney Spears records go, it is quite the reward. Clocking in at just over forty minutes (56 for the deluxe edition), Glory never stops to take a breath. Thankfully bereft of ballads, the record is packed with dancefloor bangers rendered memorable by Spears' inexplicable quirkiness (see Private Show and Clumsy); high-energy jams where we can actually hear Spears sing (What You Need); and fun paeans to bedroom kink where Spears tries out her French and Spanish (only on the deluxe edition, alas, although Coupure Électrique is worth a listen). If that sounds like an embarrassing prospect, it is—but it is also daring and experimental. Coming from a star so meticulously managed, these are the tracks that indicate that yes, a kitschy albeit human soul lives behind this facade.
Spears and her array of producers—which includes Cashmere Cat, DJ Mustard, Mattman & Robin, and Robopop (no Max Martin or will.i.am, praise be)—are aware that pop landscapes have shifted since she last dominated the scene. Glory's aesthetic and sonic palette reflects this: we see understated sexual elegance in the artwork instead of the salacious sex doll vibes of Blackout or Femme Fatale. We hear elements of Selena Gomez's and Lana Del Rey's moody sad-girl pop in Invitation and Make Me, Justin Bieber's introspection-laced beats in Man On The Moon, perhaps even Drake's intense playfulness on Slumber Party. Spears has always functioned in tandem with the surrounding trends and culture; luckily, today's pop atmosphere meshes well with her persona.
Ever since her heyday at the turn of the millennium, the greatest challenge for Spears was always whether she could top herself and, conversely, at what point would she would ultimately fail and fade into obscurity. But how do you top a cultural landmark such as ...Baby One More Time and the diamond-selling album that came with it? Times have changed. Album sales decline every year. Beyoncé's shadow now looms over anyone with a mind to release a hit song. And as for Britney, any appraisal of her current or upcoming music is tinged with nostalgia for her past, when she laughed with ease upon the stage and danced like a maddened Madonna-Janet Jackson reincarnation. Glory measures up to this past, winks at it, reminds us of it. This is the Britney that squelched her voice on Oops! I Did It Again; this is the Britney that combined girlish whispers with sexpot come-ons on Break The Ice. Whether Glory will have the same commercial and cultural impact remains to be seen, but for now, Britney fans can rejoice: part of her is indeed back.
29 August, 2016 - 04:48 — Luiza Lodder