Music Reviews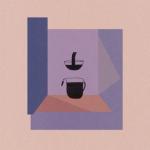 Devendra Banhart Mala
(Nonesuch)
Buy it from Insound

Devendra Banhart has been around for a while now, but he's still one of the most enigmatic and interesting musicians operating in the industry today with a beautifully bizarre charm. Mala represents his 8th album offering and proceedings initiate briefly and calmly with Golden Girls, which employs a bassline highly reminiscent of the XX's signature nocturnal sound, whilst Banhart steadily ups the urgency with his hypnotic words until he finally intones the listener to make that final jump and "get on the dancefloor". The music fades out at this point, however, and anyone who took this advice a bit too literally will be left wanting.
Daniel continues the laid back feel, sounding like the soundtrack to a modern day Bill Murray movie with clean guitar work and bare basic drums, hushed hi-hats providing the thrust. The visage of Murray strolling down the street and looking glum is prominent in my mind as Banhart imparts a tale of falling in love, the opening titles accompanying Murray's melancholy. Banhart seems to have been observing the newly emerging musical soundscape, his previous work comparatively sparse and mainly consisting of simple acoustic guitar with little else until the implementation of a full band for his 2007 effort Smokey Rolls Down Thunder Canyon. This continues here, Für Hildegard von Bingen utilising a funky strut with jittery guitar and shuffled percussion. The introduction of krautrock-esque motoring drums complete with metallic clicks make the versatility this expansion afford incredibly clear. Mi Negrita breezes into life with continental guitar lines, and Banhart's fluent playing is further enhanced when he starts singing in Spanish, likely paying homage to the mother tongue of his birthplace of Venezuela. Not speaking Spanish myself, I have no clue as to what point he's trying to get across, but there's no denying it meshes nicely with the instrumentation that carries it.
His language and musical dexterity is further displayed when Your Petting Duck transforms unpredictably around the ¾ mark, from him expressing his shortcomings in a call and response to a past lover into a Balearic four to the floor stop, accompanied with appropriate German vocals. Given his past association with being something as a forerunner for the freak folk genre ,this Kraftwerk-like number comes as a bit of a surprise, but one he carries off with aplomb. Another bow to Banhart's Renaissance man strings is his talent as a skateboarder, and The Ballad of Keenan Milton is presumably a homage to the Chocolate rider who sadly passed away from drowning in 2001. There are no words, but the heartfelt picked notes and strummed chords say it all, whilst Cristobal Riquez employs further electronics in an abstract manner and earthy feel.
The widening of Banhart's previously contained and signature sound continues to pay off here, the funky and inviting rubber basslines that are scattered throughout the album particularly memorable. The warm lo-fi mastering also adds to the charms, at times giving the impression that this album could be a lost relic from a past era. Mala proves to be much more easily accessible than some of his previous efforts whilst still keeping its charm, an album in the more conventional sense without the dense weirdness and cryptic lyrics that could often be found in his earlier work. It undoubtedly lies close to the pinnacle of what he has produced, although I still have no absolutely no idea what the front cover is supposed to symbolise.

9 April, 2013 - 04:27 — Richard Petty