Music Reviews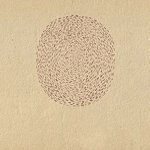 Devendra Banhart Nino Rojo
(Young God / XL)
Buy it from Insound

It would be somewhat churlish (not to mention plain wrong) to complain about this album's similarity to its predecessor, Rejoicing In The Hands,which was released earlier this year. After all, the songs are all taken from the same sessions, recorded in Deep South Georgia, and follow the same esoteric, atmospheric lines as the earlier release. So do we need two albums? Given the quality of the last, my answer would be a resounding yes.
The hypnotic acoustic guitar and bewitched wail remain, but, if possible, the songs seem even more intricately crafted this time around. Maybe we've had a chance to appreciate the style and get used to Banhart's tremulous drawl and abstract musings, but tracks like Little Yellow Spider seem so beautifully constructed it's like listening to the man completely afresh.
It was possible with the last album, and on some of this, to get caught up in the mystique, his fascinating voice and idiosyncratic orchestration, so as not to concentrate on the songs themselves, but Banhart has redeemed himself of this trifling flaw and gone all out on creating a very high quality album.
If you're not familiar with Rejoicing..., you might have a hard time getting used to this record. Unconventional harmonies and slurred vocals are an acquired taste, and some of the more out-there lyrical moments might bemuse you first time round, but give it a chance - the fact that there's no-one around now that's quite like Devendra Banhart isn't a bad thing. Learn to appreciate it.
16 August, 2004 - 23:00 — Simon Briercliffe