Music Reviews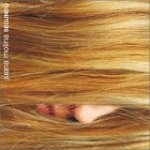 Juana Molina Segundo
(Domino)
Buy it from Insound

In December 2001, Argentina's government and economy collapsed. As De La Rua, like too many - or perhaps too few - presidents before him was lifted out of the presidential palace in a helicopter, as police opened fire on unarmed civilian demonstrators, the silver republic's future looked as bleak as it had done on any of the other occasions when governments had folded, as they have done with depressing regularity over the almost 200 years of the nation's independence. In the ensuing crisis, Argentina went through five presidents in fewer weeks, its currency dropped through the floor, and the middle-classes and poor of a country once regarded as the richest in the world saw everyday life turn dramatically into a struggle against slashed pay packets, inflated imports and savagely expensive utilities.
What is most remarkable is that in the last four years, with a background of what can only be describes as penury, Argentina is experiencing a positive boom in cultural activity. While the Mexican cinema bubble may be better known, Argentina has produced record numbers of features in the last few years, of which Nine Queens and Money to Burn are possibly the best known examples. It's a simple equation, in fact - films cost much less to make, actors require much smaller salaries, and any money made overseas is worse three or four times as much previously. At the same time the generation that was in its youth during the last dictatorship, the future heirs of masters like Ricardo Piglia and Juan Jose Saer, are producing novels that gather international praise, for example Alan Pauls' The Past, or the work of the alarmingly precocious Andrés Neuman. Outside of the Tango genre, Argentina's musicians, apart from the now almost universally recognised Gotan Project, a variation on the Buenos Aires theme, have been less successful. If it is Juana Molina who is to change that, then I would not argue.
Already a celebrated comic and actress, Molina had a musical upbringing. Her father taught her to play the guitar at the age of five, and she spent childhood summers in the same house as the Brazilian musicians Chico Buarque and Vinicius de Morães. Her adult career though has been peripatetic. As a singer-songwriter with a string of bands in Buenos Aires, Juana decided that she needed lessons to improve her guitar skills, so started working as a TV comedian. Soon she had her own television show, Juana and Her Sisters, a hit across Latin America. As her career as an actress flourished, her music lay dormant, until 1996 when she returned to music with the album Rara. Moving to Los Angeles, she began playing gigs in clubs, and started recording Segundo - literally second - initially released in 2000, and now her first UK release.
Self-produced, Segundo showcases Juana's fidelity to acoustic guitar and vocals, penning and singing, layered over with lush electronic noises, synthesizers and bleeps. Throughout, there is an old-fashioned, valvey sound, as if produced by battered 808 and moogs stolen from Brian Eno. Opening track, Martín Fierro, is named after Argentina's great epic poem - a kind of rhyming Last of the Mohicans meets Huckleberry Fin - and features Molina's sweet vocals and a gruff, rural poetry reading of Hernández' verses. There's a pleasantly kitchen-sink approach to production, chucking in tonnes of sampled sounds and background noises, including a passing dog on El perro, a Nico solo song gone right. Elsewhere, on ¡Que llueva! she's upbeat with her guitars, while La visita is a beautiful nursery rhyme. El pastor mentiroso is a beautiful folk song, backed by electronic plaints, as is the more up-beat Vaca.... Medlong has great fun with organs and squeaking noise, and there's even a hidden track in English that demonstrates more finely tuned pop sensibilities.
It's a shame we've had to wait four years for this, but with tour to come as David Byrne's very special guest, we'll have a good idea of where Juana Molina's unique muse has taken her. If this is the latest evidence, the results may be surprising and wonderful.
26 June, 2004 - 23:00 — Ben Bollig