Music Reviews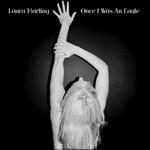 Laura Marling Once I Was An Eagle
(Virgin)

At 23 years of age, Laura Marling has released four albums, and each is better than the last. Don't misunderstand: If you want to hear Laura Marling's best songs, look elsewhere, specifically to 2011's A Creature I Don't Know. But if you want to hear a songwriter truly come into her own, change up the game, and unleash one of the most rewarding and promising folk albums—or rather, Album, with a capital A—since the heyday of the usual name-checks, it's hard to call anything other than Once I Was An Eagle her best.
At the same time, this probably won't be Marling's best work. It has its share of noticeable flaws. The first four songs bleed together so unnoticeably that it's impossible to overlook that the rest of the first half of the album, bisected by a cello interlude courtesy Ruth de Turberville, all plays like individual songs. For another, the album's back half is noticeably stronger on a song-to-song basis than the first half, which threatens to tear apart the conceptual unity of the album. Third, despite being an exceptionally quick 65 minutes, 65 minutes without a great deal of variation is a nigh-impossible task for a folk album. In Marling's defense, this is probably the closest anyone has come: Blue and Nebraska, its cousins in that regard, are considerably shorter than Once I Was An Eagle, which works both to this album's advantage and disadvantage. Joni Mitchell, Bruce Springsteen, Nick Drake, and even Bob Dylan rarely, if ever, made albums this long, and when they did (The River or Blonde On Blonde), they were marked by eccentricity. In other words, Marling is pushing the genre into territory charted only by Josh T. Pearson, a radically different songwriter, and late-era Dylan. That the album is broken apart by Interlude suggests that she is doing so with a great deal of awareness and purpose. It would be one thing if the ambition spiraled out of control, or if the length was irksome. In fact, it's noticeable only when you start to uncover other treasures. It's the best flaw an album could have.
There are two primary things that make Once I Was An Eagle take flight: Lyrics and progression, which together make the album intelligent, confident, and, perhaps most importantly, recursive. Nearly song has a verse or a couplet that displays a stunning amount of maturity and awareness. In Once I Was An Eagle, she follows "when we were in love" with the subversive "if we were," a seemingly simple gesture that is strengthened by Marling's delivery. Writing a break-up album is one thing—and Once I Was An Eagle very much is a break-up album, albeit one of the most hopeful by the end—but writing a break-up album and questioning whether it's even a love album in the second song is something completely different. In the angry You Know, the speaker lashes out at her victimizers for four verses only to lose control upon being asked if she was ever a child. It takes eight tracks, until the delicate and beautiful Once, for her to move away from uncertainty and bitterly respond in the affirmative, adding that it was "when all I didn't know need doing had been done." And this in a song which, combined with I Was An Eagle, we hear the claim "I've damn near got no dignity left," the album takes its title from? Once's other lyrical dagger comes with understated simplicity in the chorus: "once, once is enough to break your heart/once, once is enough to make you think twice/about laying your little love out on the line."
It's the simple lyrics of Once I Was An Eagle that stick out the most. Two basic rules of writing are "show, don't tell," and "say whatever you have to say in as few words as possible." Marling has mastered the latter, and her delivery accounts for the former, so even title lines like "When were you happy and how long has that been?" pack an unexpected punch. In the final song, a bitter sarcasm takes over when she says "thank you naivety for failing me again," but the threat "you were my next verse" lingers just as strong.
Indeed, by the final song, the album has moved from a place of self-defeat to profound awareness and bitter acceptance. The album's first half is heavy on minor-keys, regret, and blame, swearing off romance in I Was An Eagle and empowering oneself as a Master Hunter in another. The second half, however, subtly introduces more instruments, and so the images of the sea that are sprinkled throughout the album are not nighttime images but daytime ones. Undine, which could fit just as well Alas I Cannot Swim or A Creature I Don't Know because of its literary images and emphasis on storytelling, provides a separation from the album's heartbreak. Where Can I Go? is among the most upbeat tracks and the only one that truly sounds like Joni Mitchell. On Pray For Me, she distances herself from the devil in the chorus but admits that "where he runs, I run in tow," an improvement over Devil's Resting Place, where she claimed to "go with the devil where the devil rests his face." At this point, she's trying to break away. And indeed, one song about being happy as opposed to miserable and then, with Love Be Brave, the album reaches a clear turning point as the persona finally begins to empathize. That song's second verse may be the entire album's best, displaying a sense of external awareness with simple, evocative poetic images before leading to acceptance and empowerment. "Here comes a change over me/something strange takes over me/I am brave and love is sweet," she says.
Again in I Was An Eagle, Marling sings "every little girl is so naïve." Undine pleads to become more naïve, as if savoring the childish innocence that is articulated in Once. In Saved These Words, naivety is cast away, having failed again, and thus the break-up is equated with coming of age. She is no longer a little girl. At this point, it doesn't matter how old she is.
5 June, 2013 - 04:32 — Forrest Cardamenis