Music Reviews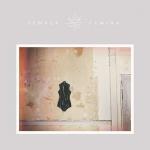 Laura Marling Semper Femina
(More Alarming Records)

Semper Femina is part of a Latin phrase from Virgil's Aeneid. "Varium et mutabile semper femina." It translates to "Fickle and changeable woman always is." On her latest album, Laura Marling concentrates on the end of that sentence: "woman always." This is a record that looks at all aspects of womanhood. The theme helps Marling turn in one of her most focused and consistent releases yet. Every song is its own mini-journey in a vast odyssey.
Like on Short Movie, Marling wades out into the water to advance her sound, while also sticking close to her folk wheelhouse. Soothing is a rhythmic, jazzy number that blossoms with swelling strings and Marling's breathless desire. Despite her need, she sings "You can't come in/You don't live here anymore," choosing emotional health over physicality. Don't Pass Me By mixes trembling guitar notes and a string arrangement reminiscent of George Martin. Nothing, Not Really finds Marling trying to squeeze in all her thoughts between the snarl of electrifying chords.
Still, some of the best songs here revolve around Marling's voice and acoustic playing. It's on these tracks that she intensely explores femininity. The drums of Wild Fire hit like a slammed door that shakes the walls. "You always say you love me most/When I don't know I'm being seen/Well maybe someday when God takes me away/I'll understand what the fuck that means," Marling sings, frustrated with nonsensical platitudes. But when she asks, "Do you cry sometimes?," her voice gorgeously ascends, her anger fading to concern. Always This Way turns inward, exploring regret over scratched out, deadened chords. "25 years, nothing to show for it/Nothing of any weight/25 more, will I never learn from it/Never learn from my mistakes," she sings, mournful and accepting. What's left to do, but "Stare at the phone, try to carry on."
Yet, Marling also fills this album with songs of support and encouragement. "I love you in the morning/My angel of the west/I love you in the evening/And I will do my very best," she sings on The Valley, beautiful harmonies shining over lightly-picked guitar strings. On Wild Once, Marling flips Always This Way, stating "It's hard if you can't change it/It's worse if you don't try," her natural accent coming through. As the words flow, she swiftly picks out a rootsy melody, alongside fluttering touches of piano. If Semper Femina has a centerpiece, it's found in Nouel. With nothing but her voice and guitar, Marling sings about praise and service to a woman as a muse. By filtering her message down to a real-life friend, she makes the lyrics all the more relatable. "Fickle and changeable are you/And long may that continue," turning Virgil's warning on its head. Changeability is a quality worthy of praise, not condemnation.
While Marling's lyrics come across as powerful and worldly, it's the conversational tone that makes Semper Femina work so well. She may be singing about womanhood, but the words are to or about someone. It's universal by way of specificity. United with the strongest set of songs of her career, she has reached a new peak in a career full of them. Semper Marling.
21 March, 2017 - 00:55 — Joe Marvilli