Music Reviews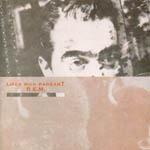 R.E.M. Lifes Rich Pageant (25th Anniversary Edition)
(I.R.S./Capitol)

Breathing new life into an otherwise burned out quartet worn thin from four consecutive years on the road, Lifes Rich Pageant (no apostrophe) convinced fans that 1985's Fables of the Reconstruction was merely R.E.M.'s Bad Day. Very telling then that a demo version of Bad Day was included as an extra for the 25th Anniversary edition of Lifes Rich Pageant, brought in like a "look back and laugh" bit of band lore that stood untrue against this purposeful and happier step away from their college radio dependency. It's difficult not to notice R.E.M.'s move toward a more commercial sound, which deviated significantly from the head hanging gaze and drear of Fables, and their choice of producer Don Gehman, who'd previously worked the knobs on some of John Mellencamp's releases. Sunnier, cheerier… Even in spite of the album's persistence in beginning anew, (Begin The Begin, These Days, Cuyahoga), R.E.M. formulated a rather political "feel good" album, one that broke them through to the FM crowd while retaining some of that indie cool that allowed the worshippers of the LEFT DIAL to keep one of their favorite bands in rotation.
But, as history told, it wouldn't be till Document the following year that R.E.M. became, to use a tired cliché, a "household name."
In the reissue's liner notes, bassist Mike Mills says, "We had gotten a chance to recuperate and regenerate, and we were almost a different band than we were when we recorded Fables. It's the sound of a band in a good place." More viable as a commercial presence thanks to being in a "good place" with a producer like Gehman, R.E.M.'s very sturdy opening of Begin The Begin continues some of the seriousness the band carried throughout all of Fables, though Michael Stipe's plea of "let's begin again" quickly discounts its introspective nature, (though it could even have been a pep talk for R.E.M. to pull themselves out of the funk).
These Days continues Stipe's rather articulate and stern delivery, his clarity apparently a suggestion of Gehman's. According to Mills, "He really challenged Michael by asking, 'What do you have to say? Do you really have things you want to say? If you do lets hear them in the literal sense of the word.'" As Stipe cleaned up his vocal, it could be said that the band itself sounds more accessible, pleasant to ear even when Begin To Begin and These Days act as somewhat of a "call to arms:" "You young people! Reagan hates you! Protect the environment! It's the 80s for Chrissakes!" Stipe, even if he did rep the pre-Alternative nation, wasn't necessarily reflective of hardcore culture; the rather pessimistic Fall On Me and the utopian vision of Cuyahoga express dissatisfaction and a wish for better, but in no extreme a way. Part of being accessible is that an audience can expand as the sound allows for less discriminating ears to partake, and the benefit is that the message can potentially reach more people. Even better, though, the more people hear it, the more people buy it. From a "pre-download," "pre-burn it" perspective, money had to spend in order to get the package. Dubs, or no dubs—someone had to buy it. Lifes Rich Pagaent would eventually go gold, even if it wasn't R.E.M.'s absolute commercial breakthrough. It's still considered the band's last album as an underground presence, so it holds importance as something monumental in the band's development.
As an album, Lifes Rich Pageant is enjoyable and clean. Hyena definitely has "single" written all over it, (sort of surprising that it wasn't), an ease of rhythm and riff with a melodious one-word hook. The banjo-intro for I Believe serves as some hint at countryboy allegiance while the song itself is unblemished in its construct, Gehman's efforts to make something spotless having come to fruition. Every song is pure spit-shine and polish, The Flowers Of Guatemala as airy and light as a world where "flowers cover everything," though its ruggedness is found in the country-infused indie rock twang of What If We Give It Away? and the distortion of Just A Touch.
Accompanying the reissue is their continuing series of "Athens Demos," which were introduced with the I.R.S./Capitol reissue for Fables of the Reconstruction. Unfinished songs and instrumental versions of album tracks provide interesting tidbits for diehards to consider. The demo version of the album's only real ballad, Swan Swan H, features drummer Bill Berry providing some militaristic snare-work, which sort of enhances the song's wartime narrative. The free jamming Out Of Tune and Rotary Ten are two fuckaround takes that wind up some of the more interesting moments on the demo reel. Catchy, too. Also included are the non-album demos like the aforementioned Bad Day, which wouldn't release until 2003 as a lead single for the band's compilation In Time: The Best of R.E.M. 1988—2003, an instrumental version of Document's King Of Birds titled March Song and the never before released track, Wait. The "Athens Demos" disc, as was the case with Fables, includes enough rarities to detract from what some may find sort of dull, (hearing Stipe hum his verses while working out the melody of I Believe, for instance, is skip worthy.)
Choosing to end the album with a cover of The Clique's I Am Superman, Mills sings, "I am, I am, I am Superman/And I can do anything." Though their daunting previous year produced what, in my opinion, is their best album, a collective mindset opting toward self-destruct was not going to allow R.E.M. to thrive. Lifes Rich Pageant, inasmuch as it bids a fond farewell to their counterculture origins, is a leap of faith, one that would eventually enable the band to enjoy mainstream success. Whether this was a good thing or not is purely relative to those on the fan side of the argument. But, the band needed to get somewhere and they needed to prove that they could do it. And, they did.
22 July, 2011 - 21:02 — Sean Caldwell