Music Reviews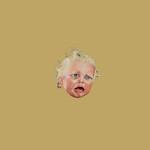 Swans To Be Kind
(Young God)

At two hours and one minute, To Be Kind is almost two minutes longer than Swans' previous studio album, 2012's The Seer, and it accomplishes this task in 10 songs, not 11. That's a lot of really ambitious work for a band fronted by a 60 year old guy. To Be Kind was recorded without William Rieflin, who handled piano, organ, and synthesizer duties on The Seer, marking a return to the Swans lineup responsible for My Father Will Guide Me Up a Rope to the Sky, the 2010 album that took the band out of a 14 year hiatus. That album, Swans' tenth, was praised as one of the band's best, partly for the rich, spiritual lyrics. To give an idea how Gira, the group's mastermind, works, it should be noted that that album's name comes from a lyric on a then-unreleased song called Oxygen, one of the highlights of To Be Kind.
To Be Kind is a much more unrelenting experience than The Seer, as it lacks the variety of prominent guest spots that gave that album an almost other-worldly scope; if you listen closely, you can hear Annie Clark (better known as St. Vincent) on a few of the tracks, but for the most part, this is Swans making music, and some of their best yet.
Swans have always made albums that are meant to get you to sit down and really *listen,* but with To Be Kind, that seems especially true. The dynamic range on the album is, quite literally, startling. Screen Shot begins with a bass vamp as percussion slowly filters in and Gira begins to sing about hate, loss, pain, suffering, sin, greed, and the like. The song is nearly halfway through when a spooky piano riff jumps in and repeats for the rest of the song. It isn't until nearly the six-and-a-half minute mark that the song diverges from this crescendo-based structure, and even then, it does so only for a brief moment as electric guitars add another layer to the collage. Even at its loudest, however, the volume never gets out of control, and the song provides—or rather pretends to provide—the listener with a volume range so they can set their stereo accordingly.
Musically, then, Screen Shot serves as a template for a handful of the songs on To Be Kind. The follow-up, Just A Little Boy, does a similar thing, although even in just the second, adding one instrument over the course of minutes as Gira cautiously sings. Several minutes in, he begins to snarl "I'm just a little boy" as if somehow possessed, and laughter joins in. Even at this point, however, To Be Kind has not really exploded—it isn't until Gira threatens "I need love" that the full extent of the dynamic range is revealed as guitars hammer so loudly that one's first instinct, especially if they have been keeping the volume up to hear the lyrics, is to quickly turn the knob far to the left. It's precisely these moments of absolute shock that make To Be Kind such a wonderful—and terrifying—listening experience. Just A Little Boy is among the most unsettling and creepy songs Swans have recorded since their early no-wave days, and it's the constant fear of such crashes of noise, along with how surprisingly difficult they are to anticipate, that most lingers on the album.
This technique does not always work—the two-part, 34 minute centerpiece, Bring The Sun/Toussant L'Ouverture arrives at nearly 28 minutes into the album and milks the technique for all it is worth in its opening half, which can often test the patient. The Seer was positioned at a better spot on the album and had a more dynamic and mesmerizing musical center to it than Bring The Sun/Toussant L'Ouverture. While I would hesitate to call the track unsuccessful, it offers the fewest thrills and surprises of any song on an album that seems designed to offer precisely those moments. Bring The Sun builds just the same as the previous songs, albeit for longer, and led primarily by drums continuing to subdivide the beat, Gira's "bring the sun" growl getting increasingly impatient, and spooky backing vocals supplied by the rest of the band and a few guests. The transition between the two movements sees the band at their most psychedelic, as saws, hammers and horses find their way to the front of the mix. All of this is to be expected, of course, because Toussaint Louverture was the leader of the Haitian Revolution, and if there was somehow any remaining doubt in the mind of one listener that Gira might make a compromise or two on each album, this song should pretty much assuage such doubts. Swans has not been a noisy band for quite some time, but the start of Toussaint L'ouverture undoubtedly is, and even when the song calms down, the whistles, creeping bass lines, and rattles of the hi-hat make sure that the song never loses its unsettling edge.
While the first half of the album is games of tension, the back half are swampier, almost bluesy numbers that continue to favor the lower-end but largely swap the decorative flourishes provided by everything from percussion to guitar effects to unsettling uses of dulcimer, vibraphone, and harmonica. Guitars occasionally crash and threaten to turn the song into an all-out rocker, but Swans are deliberately toying with expectations, picking up speed and volume only to either pull back yet again or to crash rather than release. The one time they let themselves go entirely, even bringing in horns, on Oxygen, it makes for an album highlight. But the more traditionally (and when speaking of Swans, it goes without saying that such words are very, very relative) rock moments display some of the group's best riffs yet, as on the massive, intimidating figures that opens She Loves Us before dissolving, only so the song can re-build itself anew once again. It's songs like these that prove, if nothing else, that Gira has assembled a group of very talented musicians with incredible chemistry, capable of altering a song's tone or changing its direction entirely without it ever feeling the slightest bit unnatural.
The same is true of the album. Kirsten Supine is every bit as beautiful as The Seer's Song For a Warrior. Acoustic guitars, (what sounds like) a viola, and Gira's voice, vulnerable as it struggles to either "let it go" or not, provide a much needed break. Even as the song begins to spiral out of control to drum crashes and electric guitars, the beautiful, rhythmic chimes never fully fall out of view. That it comes between the two most aggressive, frantic songs on the album somehow only magnifies rather than reduces the lasting impression.
Perhaps I've said too much. To Be Kind's effect is primarily in sensation and affect. Gira's lyrics are less discernible than usual, his voice acting more of an instrument, as if trying, quite literally, to exorcise his demons—rarely more apparent than on She Loves Us when a "hallelujah" backing accompanies Gira's alternating imperatives and expletives. "Come to my mouth! Come to my tongue! Your name is fuck!", he snarls in one of the more discernible sections. But textures and dynamics abound and create an album of astonishing musical density—good luck trying to estimate how many times you will listen to this album before you stop hearing something new— in a way that The Seer or My Father Will Guide Me never could. What's remarkable is that each album sounds like it is coming from an entirely unique place, each vision executed to near perfection on its own.
And again, that this all comes from a 60 year old making music that sounds like none of his other two dozen releases, of whom it was written in the mid 1990s that he may be "running out of ideas" is pretty impressive. I just wish I had the words to better explain how.
13 May, 2014 - 04:53 — Forrest Cardamenis