Music Reviews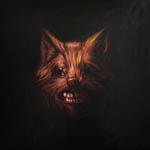 Swans The Seer
(Young God Records)

To delve into the work of Michael Gira is to accept the man's excesses as well as his triumphs. Musically speaking, the impresario of No Wave's longest living entity, Swans, Gira has cultivated a grand and amorphous canon that boasts varying degrees of aural scarification, exercises in avant-propulsive throb and assault and, as of 2010 with My Father Will Guide Me Up a Rope to the Sky, culturally informed compositions bred from his attachment to lawlessly conceived shock and awe.
As Swans toured for My Father in 2010 and 2011, songs began to form from the recesses of their traveling brains during rehearsals and performances, the band toying structurally in front of audiences until final versions were recorded. Some early versions of these songs were captured on a limited run handmade double live LP called, We Rose From Your Bed With The Sun In Our Head, an album that not only documented some highlights of the band's tour, but also offered a preview of The Seer, Swans' latest master work. Funded largely by money earned through sales of the limited edition album, which numbered 1,000 and had been sold out within 24 hours, The Seer, according to Gira, is the "the culmination of every previous Swans album as well as any other music I've made, been involved in or imagined." Listening to The Seer, it does sound dangerously absolute, its surrealistic intensity, abstruse composition and overt theatricality securing for the band a creative peak, one considerable enough to leave little left for any subsequent releases. How does one carry on when the mountain's been scaled, when the view's been absorbed and considered? There seems to be so much more distance left to tackle, but how do you reach the sky?
The Seer boasts that level of enormity and its realization is an overwhelming feat; its body and soul is both suspenseful and destructive, corrosive and replenishing. Scaffolds of ritualized bells and militaristic percussion erected, Lunacy's testimony is a choral announcement, an asylum's gospel. With vocal aid provided by Low's Al Sparhawk and Mimi Parker, the album is introduced as a processional hymn, the dirge-like pronouncements suggesting bowed heads and painful respect as Gira nears the altar.
As with My Father, The Seer is rife with orchestrated loops. Acting as foundations for much of the drama that sustains the album, songs like Mother of the World and Avatar function through layers of additional sounds and either generate in volume or result in abrupt or smooth transitions, changing as scenery does the farther you travel, or detouring suddenly and unexpectedly. Mother of the World for instance grows out of one singular washing machine of an instrumental loop, a hollow snare beat following just after its natural rhythm. After its intro, what ensues is a sophisticated rock song and it becomes beautifully melodic, its third act suitable for Gira's sung verses.
Intros, too, become immersive, heavily detailed and lengthy. The Seer, the album's most excessive opus, begins as an impenetrable barrier of free form sounds (bagpipes, accordion, horns) that eventually crumbles. A steaming pulse begins, anchoring new sounds that act on cue, snare rolls and psychedelic guitar chords, subtle bass line and bending strings. Gira repeats, "I've seen it all, I've seen it all, I've seen it all…etc.," his tone threatening, complimenting the music's gradual increase in volume and traction. Eventually, the music becomes therapeutic, long sections devoted to the continuous striking of chords and percussion, hammering away till a tom-accentuated psychedelic guitar jam carries the song to close. At a little over 32 minutes, one can't help but wonder if Gira borders a tad on the side of self-indulgence as opposed to compositional freedom. With so much of the track generously turned over to frustrated tangents of unlistenable reaction, where's the necessity other than to appease Gira's vision?
Still, certain realities about the music itself can't be denied, that the title track's resolve is so clearly achieved even in spite of what it could've potentially sacrificed in terms of the album, not to mention how forceful it's performed, leaves it a lasting and impressionable centerpiece. It's also well-sequenced in that its over ambition is followed by the casual stride of The Seer Returns (ex-Swan Jarboe appearing as a backing vocalist), the erratic string and drum discord of 93 Ave. B Blues and then the very haunting acoustic song, The Daughter Brings The Water.
Considered the progeny of NYC's 80s art rock/No Wave scene, Karen O's inclusion in the album could be seen as some navigable bridge into millennial familiarity or just as simply a collaboration between peers. The Yeah Yeah Yeahs frontwoman sings Song for the Warrior, a lap steel whining in the breeze as O ably translates the song's anthemic nature. This, like the album's earlier and similarly isolated The Wolf, is folk-based and minimal, a heavy contrast to the more ornate Avatar or the heavily embellished A Piece of the Sky, ambient tones and scattered chimes trailing a crackling fire within its first ten minutes.
The Apostate, like The Seer, ends the second LP with trenchant and disconnected noise, seemingly disinterested in structure until momentum is rhythmically captured and a steady percussive interaction begins, intensity slowly brought to fruition until a nonsensical clattering of drums fumble, almost like the kits have been dropped down a flight of stairs. The ceremonial flow of music is abruptly ceased and you don't really get a second to consider its impact, which may have been Gira's motivation for closing the album in such a haphazard way. The Seer is after all, based in the non-referencing sound and legacy of No Wave, the notion of melody or structure seen as bourgeoisie pursuits. While Swans have evolved past this somewhat limiting, but still dynamic, viewpoint, The Seer tests the boundaries of good taste vs. cacophonic insanity, figuring out if we do truly live in the era of shortened attention spans and immediate gratification, or if music listeners still have the ability to discern between the sound of independently driven media and spoon-fed, commercially viable mediocrity.
Gira says he's "seen it all." He repeats it past the point of merely understanding the words themselves. So, the question is, if we've gotten to the point where one can say with all certainly, "I"ve seen it all," (as this, in my view, pertains more to current musical trends than to the characterization in a song) where does art or music go from here? Are we through with revivalism, should music find new areas to dwell and inspire? The Seer is 30 years' worth of effort, a unique and exciting height earned after decades of creation, experimentation and unconventional musical disassembly. Ultimately, it's an argument against immediate gratification and proof that we haven't seen it all. Or, heard it all, thankfully.
4 September, 2012 - 11:07 — Sean Caldwell