Music Reviews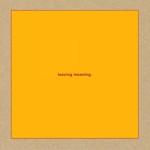 Swans Leaving Meaning
(Young God Records)

Swans have had one of the most fascinating career arcs of any band in recent musical history. When I began mentally drafting out this review, I was struggling to think of contemporary artists in a position similar to frontman Michael Gira and his Company's current state of affairs—I couldn't come up with any substantial comparisons. Because at this point in time, they've almost seamlessly shape-shifted: from capital-B Brutal no-wave/noise rock in the early 1980s (Filth, Cop); to gothic psychedelia and neofolk around the turn of the '90s (White Light from the Mouth of Infinity, Love of Life); to hypnotic experimental rock and post-rock before the new millennium (The Great Annihilator, Soundtracks for the Blind). Fast-forwarded thirteen years after their dissolution in 1997 and freshly reformed with new members serving Gira's vision, Swans fearlessly and peerlessly picked up from where they left off in 2010, building sonic skyscrapers of challenging, cinematic, breathtaking, boundless, bleak, blood-pumping, heartfelt, and undeniably demanding, but eternally rewarding, music.
This resurgence for the band, which launched with the release of My Father Will Guide Me up a Rope to the Sky, has paid dividends, both in terms of their artistic legacy and their success as a group, resulting in some of the most critically acclaimed albums of the 2010s. I will say that my personal introduction to Swans was 2012's The Seer, a watershed album that for me, upon first listen, left my mind reeling: "Wait, music can sound like this?"; "This song is half an hour but it doesn't feel that long!"; "How the hell did they pull that off?" Then, of course, came the equally masterful To Be Kind in 2014, which more than matched my sky-high expectations set by the previous album; if you catch me on the right day, I might just say that Kind is better than The Seer. And I'd be remiss not to mention 2016's The Glowing Man, a terrific, albeit slightly more patience-testing (even for Swans), album that even further cemented the group's place as the premier experimental rock band of the '10s.
So we arrive at Leaving Meaning (stylized: leaving meaning.), Swans' most recent installment in this fresh line of boundary-shoving, brain-frying, feature-film-length albums. Though it was recorded with a "dynamic lineup," with both past and present members of Swans--and loads of guest musicians--contributing instrumentation behind Gira (eternally at the helm), it marked yet another shift in the band's makeup. No listener is going to mistake this new album for anything but another 2010s Swans album. And it's a great one with which to close out this turbulent decade.
First order of business: how does Leaving Meaning stack up against the previous several albums? For one, it places a much heavier emphasis on balladry and atmosphere. Compared to the nightmarish, in-your-face tone of The Seer's Mother of the World, To Be Kind's She Loves Us, or even The Glowing Man's mammoth title track, much of Leaving comes off as hazier and more flaccid, though not necessarily for the worse. Even the longer, more groove-oriented tracks like Hanging Man, Sunfucker, and Some New Things sound noticeably murky and misty, like Swans filtered their usual abrasive, plodding brand of experimental rock through an ambient, free jazz lens. And sure enough, when I went to check this album's list of featured artists, three prominent guests were none other than Chris Abrahams, Tony Buck, and Lloyd Swanton of Australian avant-garde jazz outlet The Necks. Their presence on Leaving's title track and The Nub completely shift the sonic dynamic of those songs—and, in a way, the album as a whole, from terrifying to (slightly more) inviting.
It's impossible to deny that this new LP is less caustic than their last four albums, which raises a question that I dare ask in hopes that no one reading this takes offense: did Swans get tired? After three decades of making absurdly extreme music, have they accepted the joy and peace in fizzling out, in letting your music dissolve into a sea of smoke? Because after spending time with Leaving Meaning and letting it sit with me for as long as I reasonably could, I've come to the conclusion that Swans' more reserved approach to their usual sound here doesn't make it any less powerful or, well, meaningful. It's still haunting, and it's still beautiful. It's like a soundtrack to exploring some abandoned, centuries-old mansion in the middle of a desert, now filled with ghosts, lost memories, and cobwebs weaved around expensive furniture.
31 October, 2019 - 22:42 — Jackson Glassey