Music Reviews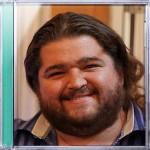 Weezer Hurley
(Epitaph)

For a band that has been in the public eye for almost twenty years, Weezer must be commended for equating their pop sensibilities with more contemporary forms of studio trickery. While numerous bands walk the long road of shame once they can't figure out how to reinvent themselves, the California foursome remain relevant by keeping up with pop culture trends. They preserve one simply philosophy with each new release: have loads of fun, even if we offend a few along the way. But hey, when you can't succeed with a particular demographic, why not try pleasing em' both.
Things weren't supposed to turn out for the better. Prior to the release of 2005's Make Believe, self-effacing Rivers Cuomo was on the cusp of self-discovery, forgiving all the people he had wronged in the past. If it weren't for his long history of Vipassana retreats, fasting meals after noon, and opting for celibacy, Weezer's new changeover would cease to exist. But then those demanding Weezerphiles struck back, wishing for another bout of self-humiliation because they couldn't deal with their own emotional strife. Cuomo was quickly turning into a personification of a thirteen-year-old boy, creepily on note about themes such as teenage angst and having a bad case of the heebie-jeebies. Ignoring the constant backlash, the last five years have undoubtedly proven that Cuomo is a pop maestro. There really isn't any other artist that could write a tune to the appeal of both indie fans and Selena Gomez hysterics alike.
Reminiscing about their nineties days, Hurley is very much a reawakening towards more confessional material. Though it sounds more imaginary than accurate, Cuomo's calculated verses remain purposely effortless. In Ruling Me, Cuomo writes one of the most endearing metaphors with reference to one's eyesight, rhyming, We first met in the lunch room/my ocular nerve went pop, zoom/I've never observed such a beautiful face. Cuomo's rushes his cracked, slightly off key vocals with gusto, as if he just nailed one out of the park.
If the sequencing aspires to be more uniform, Cuomo's psyche suggests the opposite - he really can't figure out what he wants or whom he wants to please. His fictional embodiment may be in love in one song, and then wishes for promiscuousness the next. In Unspoken, he regrets following his instincts and regresses back to forgiveness, pleading, In the evening, every night/I am dreaming of a chance to make it right. Album closer Time Flies is his epitaph, stating: Some day they'll take me away/ But I won't be dead/Cause even when I'm gone/this stupid dance song will be in your head. This all proves how much Cuomo's vocabulary for achievement should be sold in young adult sections, pressed between Gossip Girl and Meg Cabot novels. I hope Pinkerton fans are pleased with all the emotastic imagery they were ceaselessly longing for.
Weezer's move to Epitaph has to be one of the most irrelevant cases of career suicide in recent memory. The move is predictable, safe, and more than adequate, especially for a band that lived to see The Offspring's Smash and Rancid's …And out come the wolves chart serious numbers. Hurley cements a seal of approval for the label, consisting of an insurmountable amount of crunchy guitars, straight ahead power pop chords, and the occasional manufactured instrumentation. Tracks like Brave New World and Memories flow like a substandard punk pop song should, except they marinate them with some occasional guitar flaring and forced synth lines. But this isn't going back to Maladroit's histrionic guitar licks – those remain sorely missed.
Aptly, Weezer still can't shake away their glam metal fixation – though Trainwrecks boasts sonic touches to make it more poignant, the overall structure embarrassingly recalls Starship's super hit Nothing's Gonna Stop Us Now. Smart Girls' glossy production techniques and Where's My Sex's tongue-in-cheek ridiculousness harkens back towards Raditude's low points, even if they inject more personality this time around. Especially in Sex, where Cuomo once again flourishes his inner David Lee Roth-like buffoonery by fusing anthemic sixties pop with an awkward transitional bridge (Cuomo explicitly describes all the places he'd like to have sex) before the final chorus kicks in. Middle-aged Weezer fans will appreciate Run Away, a fairly respectable folk rock tune. And there will be a unanimous like consensus for Unspoken, a sweet power ballad with an oddly affecting flute arrangement that breaks down in the final half, unfurling into an enchanting chorus reminiscent of Nada Surf's sharply trimmed build ups.
Hurley sums up like a consumer guide of all the musical directions Weezer has explored throughout the years. This isn't a cohesive treatment of power pop ecstasy, but rather, a radical flow of ideas with loads of collaborators helping Cuomo rediscover his sweet spot. Once again, he self-doubts his muse, trying to find a correlation between his past glory and his current success. For the time being, failing to resolve his everlasting identity crisis points towards another exciting transition for the chameleonic pop magnates.
19 September, 2010 - 20:27 — Juan Edgardo Rodriguez